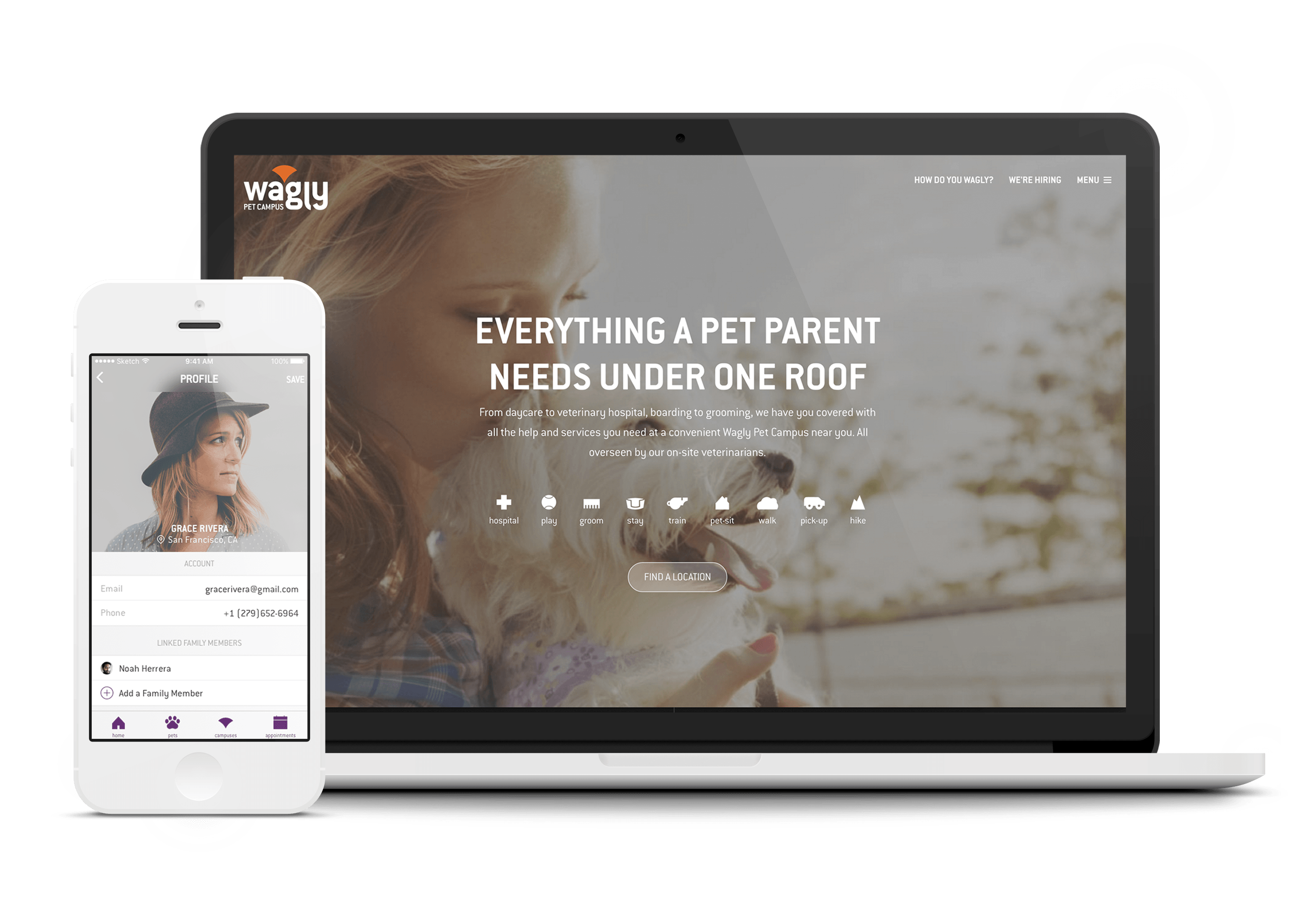 Artistic vision.
Wagly is a leading pet care services company with facilities spanning the west coast. Wagly and Rareview partnered to drive customer acquisition, retention, retail in-store designs, website design, app, photography, marketing and design strategy, among many other things.
When they initially contacted us to work with them on designing the UI for their website and app, they had already completed some preliminary design work. Working with Wagly, we were able to formalize and solidify the global brand and assets, including the logo, fonts, colors, and unique iconography.
Creating a digital guide.
From a design perspective, we wanted the brand, website, stores, and app to all look and feel the same. If a user is on the website and then opens the app on their phone, and then visits a location, we didn't want the experience to change. So, it was important for us to create a digital assets guide that could be reused throughout the design process.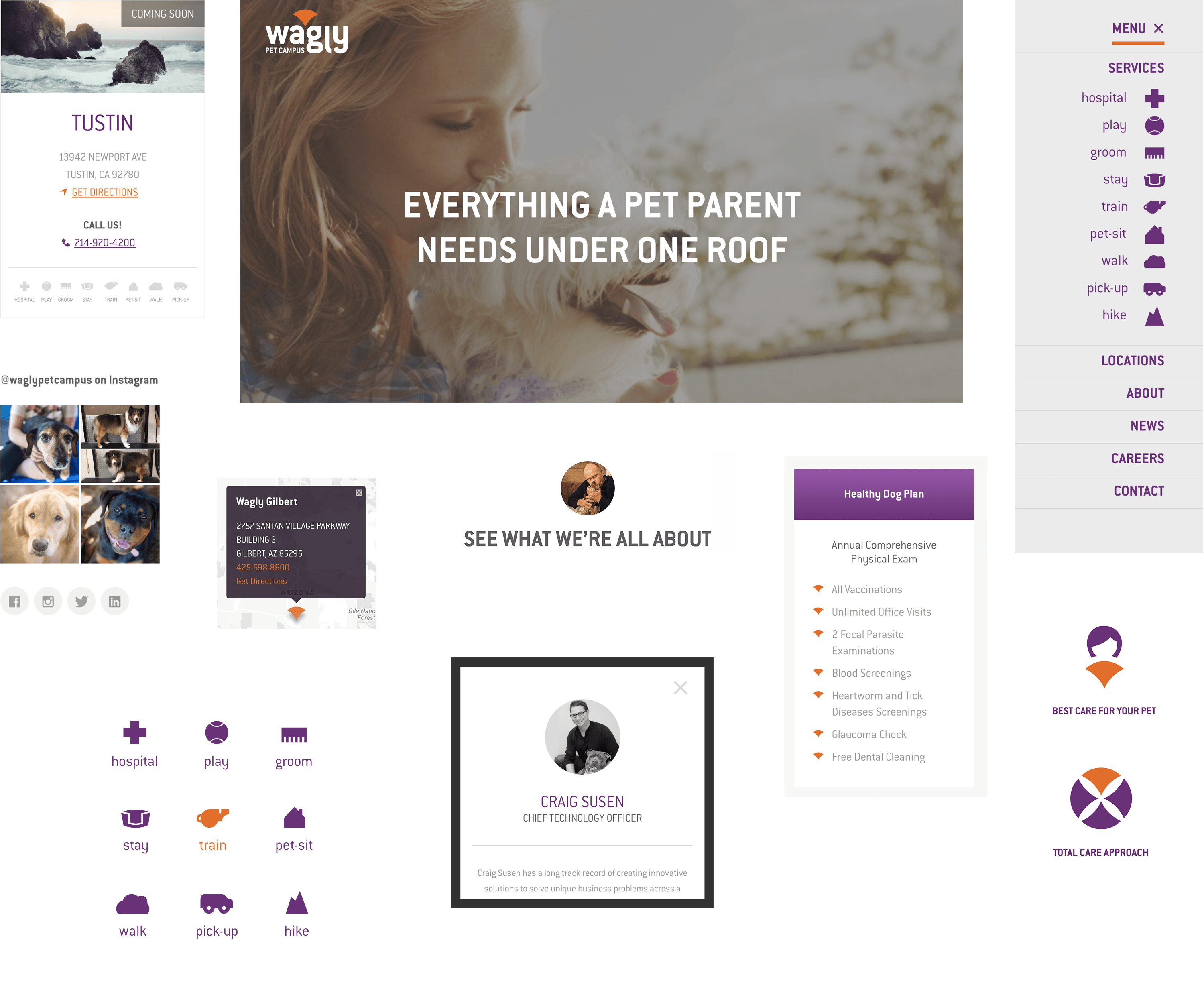 The Website.
Once the assets were created, we built wireframes for the Website. From those wireframes, we designed each screen with the user path and business objectives in mind.
The iOS/Android App.
After the Website was created, we began working on the native mobile app. Prior to starting the design, we worked with Wagly to sketch out the user flows and wireframe the interactions for the app.
A native app.
The final native Wagly app is functional and also beautiful.
Interactive menu's that brought the services to life.
We worked with the stores to create and design TV menu boards that helped the customer easily understand the breadth of services.
Customer intent and acquisition.
Driving local performance was at the heart of our campaigns for Wagly. With all four locations as a primary focus, in a short period of time, we were able to build substantial results, generating a year's worth of revenue in over a month for one location.
With a very high average spend in our facility per customer, metrics like cost-per-lead and cost-per-client decreased while the percentage of new clients from digital remained consistent throughout the year.
With social, email marketing, custom landing pages, target milestones, and performance marketing, we were able to target all customers across platforms: (Facebook, Instagram, Yelp!, Google, Bing, Yahoo!, direct mail, radio, print, and PR).
This is truly a fun project for Rareview and team, being flexible and working with Wagly, showcased the ability to drive dynamic results with better ROI and local targeting for a pet care services brand that introduced a revolutionary way of caring for your pet.