theme/custom
<Engineering> the web at
ENTERPRISE SCALE

.
WordPress / php
shopify / css
javascript
ios / webgl
+23 contributors/dev_team
build
We build custom websites, applications, and web-based software.
At Rareview, we specialize in creating tailor-made solutions that meet the unique needs and requirements of our clients. Our team of skilled developers and designers work closely with our clients to understand their specific goals and objectives, and then use the latest technologies and tools to bring their vision to life. Whether it's a simple website, a complex application, or a comprehensive software solution, we pride ourselves on delivering high-quality products that are reliable, user-friendly, and effective.
EXPERTISE
Custom websites
Custom themes, templates, and plugins
eCommerce
BigCommerce
WooCommerce
Shopify
APIs
Multilingual (localization)
Multisite
Headless
migrate
We migrate websites to new CMS platforms.
Migrating a website to a new CMS platform can be a daunting task, but it's a necessary one in many cases. Whether you're looking to take advantage of new features, improve performance, or simply switch to a more user-friendly or cost-effective platform, our team of experts can help you make a seamless transition. At Rareview, we have extensive experience in migrating websites to new CMS platforms, and we use proven methods to ensure that your content, design, and functionality are all preserved during the migration process. Our goal is to make the transition as smooth and stress-free as possible, so that you can focus on running your business and providing the best experience for your customers.
EXPERTISE
Re-platforming, small to enterprise
Upgrading outdated legacy platforms
Migrations to WordPress
Data migrations at scale
Content migration
Sitecore migrations
Drupal migrations
Adobe Experience Manager (AEM) migrations
integrate
We integrate websites and 3rd party apps with API's.
In today's interconnected world, integrating websites and third-party apps with APIs has become a crucial aspect of many businesses. APIs, or Application Programming Interfaces, allow different software systems to communicate and share data with each other, which can improve efficiency and streamline processes. At Rareview, we specialize in integrating websites and third-party apps with APIs to create seamless and automated workflows. Our team of experts has extensive experience working with various APIs and can help you choose the best one for your specific needs. Whether it's integrating payment gateways, social media platforms, or other third-party apps, we can help you create a cohesive system that simplifies your workflow and improves your overall efficiency.
EXPERTISE
HubSpot integrations
Salesforce integrations
Forms
Back office integrations
ERP integrations
Complex and detailed integrations
optimize
We optimize for web core vitals, accessibility, and performance.
Having a website that performs well is crucial for both user experience and search engine optimization. At Rareview, we understand the importance of web core vitals, accessibility, and performance, and we specialize in optimizing these aspects of websites. Web core vitals refer to a set of metrics that measure the loading speed, interactivity, and visual stability of a website, while accessibility refers to the ability of a website to be used by people with disabilities. Our team of experts has the knowledge and tools to optimize these metrics to ensure that your website performs at its best. Additionally, we also focus on optimizing website performance, including page speed, caching, and minimizing HTTP requests, to create a faster and more user-friendly experience. Our goal is to help your website rank higher in search engine results and provide the best possible user experience for your visitors.
EXPERTISE
Web Core Vitals
Overall performance enhancements (A rating)
Database, PHP, & plugin repair
Security
WCAG accessibility
Carbon emissions
Image optimization
Progressive font scaling
Code audits
contribute
We contribute to WordPress community and open-source initiatives.
We believe in the power of open-source software and the importance of contributing to the WordPress community. WordPress is one of the most popular content management systems in the world, and its success is largely due to the vibrant community of developers, designers, and users who contribute to its growth and development. As a company, we are proud to be part of this community and actively contribute to open-source initiatives. Our team of experts has extensive experience working with WordPress, and we regularly contribute to the core codebase, develop plugins, and participate in community events. By giving back to the community, we help ensure that WordPress remains a powerful and reliable platform for years to come. Additionally, our contributions also benefit our clients, who can take advantage of the latest advancements and features in WordPress.
EXPERTISE
WordPress core contributions
Gutenberg advancers
Open-source advocates and developers
Full Site Editing developers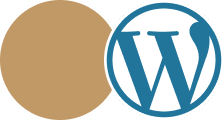 wordpress/vip/gold_partner
CertifiedWordPress VIP partner agency.
As a WordPress Gold Agency Partner, we deliver WordPress solutions at scale. We're certified, code-checked, and trusted by today's top companies. We build digital experiences on the most popular platform in the world; trusted by the world's top brands..
3d/game
Rareview VIP
Collect all 5 Rareview coins to learn 5 crucial facts about us.