Data with AI intelligence built aroundsuperior experiences.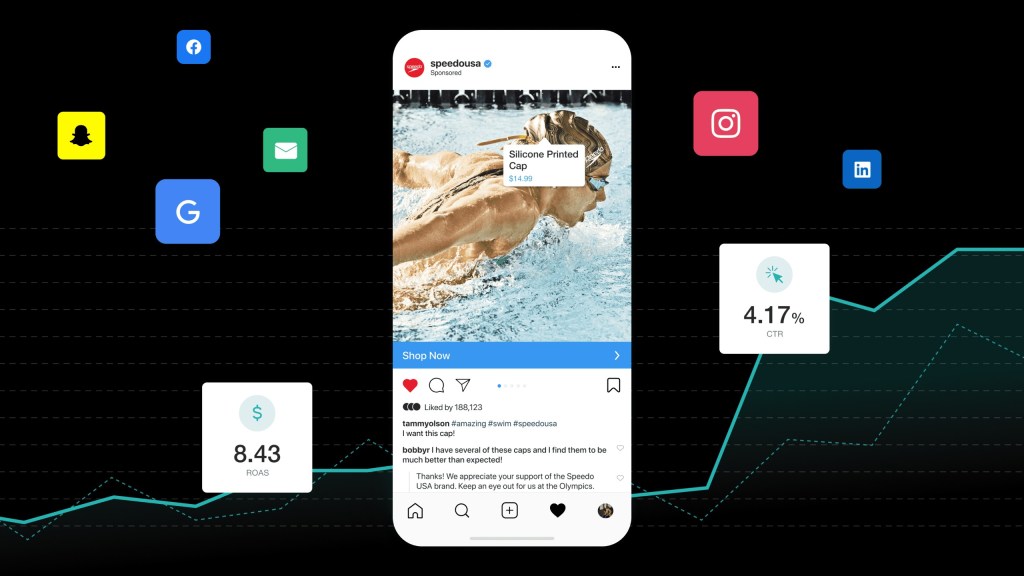 By creating highly personalized experiences, you bring your customer into the brand story, giving them intelligent messaging as they evolve with your brand. As you start to pull all these elements together, you are then able to automate different processes and drive real growth around metrics that matter.
Confident decision-making.
At Rareview, we are data-driven outcomes-focused culture, helping brands gain critical insights and map customers with a framework that drives trust. Our approach fuels faster growth, optimizing every touchpoint of the experience through both AI machine learning and analytics.
Efficient data management is a challenging aspect for organizations, especially when data points are scattered across various silos. Our team is adept at assisting your brand in presenting relevant data in a visually compelling and easily accessible format. By leveraging our expertise, your organization can benefit from a unified and comprehensive view of all data points, allowing for informed decision-making and better organizational outcomes.

We offer an unparalleled digital marketing experience fueled by data-driven AI intelligence. Our approach sets us apart from the competition, as we provide customized solutions that go beyond traditional marketing tactics. By leveraging the latest AI technology and advanced data analysis tools, we help you gain a deep understanding of your customers' behavior and preferences, enabling you to optimize your marketing strategies and achieve exceptional results. Our team of experts is dedicated to staying at the forefront of innovation, ensuring that we deliver cutting-edge solutions that exceed your expectations.

With over 20 years of experience, we've fine-tuned our approach to deliver personalized strategies that scale businesses to new heights. Our partnerships are carefully crafted through years of hard work and dedication. We take the time to understand our clients' goals, values, and unique challenges to develop tailored solutions that drive success for brands at scale.

We work with a select group of partners who share our commitment to excellence and innovation. Our team is constantly pushing the boundaries to deliver the most cutting-edge digital solutions for our clients.

Our partners include Klaviyo, Yotpo, Parse.ly, Google platinum partnership, Meta platinum growth partner, Hulu agency select partner, Netflix pro partner, TikTok agency partner, LinkedIn ad partner, YouTube creator partner, Pandora agency partner, BDEX data partner.

Looker is just that, a real site to see. We partnered with Google Data Studio to build out complex integrations across multiple data partners to showcase data to our clients in a complete way. This gives executives, directors, and more data in real-time at their fingertips.

We believe that a comprehensive understanding of your customer base is essential for driving long-term business growth. To achieve this, we use a sophisticated approach to customer analysis called cohort analysis.

Cohort analysis involves grouping customers based on shared characteristics and behaviors over time. By tracking these groups, we can gain a deeper understanding of how customers interact with your brand, from their initial acquisition to their long-term loyalty. This allows us to develop data-driven strategies that are tailored to the unique needs and preferences of each cohort.

Our experienced team of data analysts and digital marketers uses these insights to develop personalized campaigns that resonate with your customers at every stage of their journey. From targeted advertising to personalized messaging and product recommendations, we leverage cohort analysis to create effective solutions that drive engagement, retention, and revenue growth.

We take a consultative approach to every engagement, working closely with our clients to understand their business goals, market positioning, and customer needs. By combining our expertise in cohort analysis with cutting-edge digital marketing techniques, we deliver impactful results that help our clients stand out in a crowded marketplace.

Partner with us to gain a deeper understanding of your customers and unlock new opportunities for business growth. We're here to help you achieve your goals and take your brand to the next level.

Demand forecasting is now at your fingertips. Utilize our extensive historical data of market performance spanning over 12 years to make accurate predictions and stay ahead of the trends. Learn from the past to predict the future with confidence.

Access live market-wide pricing elasticity data powered by machine learning with ease, thanks to Rareview's advanced technology. With access to pricing data from 20 years of experience with e-commerce worldwide, you can make informed decisions without the hassle of manual research.

Stay ahead of the curve by being the first to know about the fastest-growing trends. Gain insights into trending categories and top products to boost your sell-through rate, accelerate product launches, and expand your customer base. Identify emerging trends in your category and determine which new products are worth investing in.
Your growth starts here.
Are you ready to take your brand experiences to the next level? Look no further! Our team of experts is here to help you unlock the full potential of technology, implement bold and brave initiatives, and transform your brand with break-through creativity, data, and results.
---
Parse.ly + Rareview
In order to achieve success, it is crucial to have a reliable partner who can provide expert guidance and proven results. It is even more beneficial if this partner has access to advanced analytics tools that can offer valuable insights and data-driven strategies to boost your company's performance. With the right guidance and tools, you can make informed decisions, optimize your performance, and rapidly achieve your goals.
Supercharged data integration and content.
122%
Organic search traffic growth for top-tier food delivery service.
+75%
Revenue growth for a major digital publisher.
+20%
Conversion gain for a 60-year-old talent agency.