Search engineoptimization, optimized.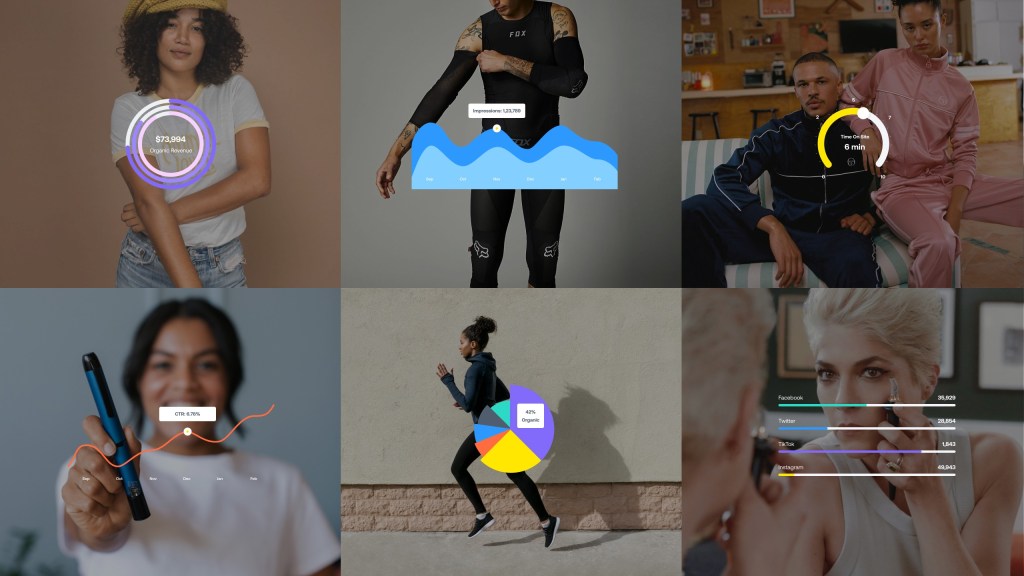 It's not a shot in the dark. More like a bullseye in broad daylight. SEO is scientific, intricate, and precise. We've mastered its complexity to shed light on the process and get real results for your brand. Sometimes things can get technical. But that's OK, because we're fluent in speaking to real people.
Rise to the top.
Your audience craves content that is useful. Relevance is the simple and solid staple needed to build an organic footprint. We tell your brand's story in a way that makes people want to engage. We create emotion and inspire the drive to know more. Then the real party starts—we get technical. Precise about things like keywords, clicks, and data. We think it's strategic to have a strategy, so we use tactical methods to maximize your brand's impact across all channels. A clear and consistent message that really packs a punch.
Visibility is our vision. Your audience should see you wherever they are. Our approach is user-centric, ensuring that overall content and site experiences are easily accessible. Most importantly, we make sure the content is valuable and relevant—nothing fake or forced—just the real deal that speaks to your audience. Enhance your visibility on multiple platforms such as YouTube, Pinterest, Amazon, and others, with our advanced optimization techniques. Our approach not only boosts organic visibility but also maximizes the effectiveness of paid campaigns. Gain an edge over competitors with our alternative and advanced visibility products.

We make sure your site is performing at the top of its game so that users can find your content more easily. By optimizing the underlying architecture of your site, we maximize visibility and repair server, content, or structure issues to help search engines find and rank your site more quickly. A slow site is a no-go. Let's speed things up.

Also, recognizing the inadequate reporting on voice search, we developed a proprietary process to measure and analyze voice search results. This process informs our strategy and empowers your business with superior insights, allowing you to outperform the competition. Stay ahead of the curve with our cutting-edge voice search analysis process.

There's plenty of right and left-brain brilliance to go around over here. We don't only keep our engineers busy, we also keep our creative team on their toes, too. When it comes to concepting, we collaborate with you to align on brand goals and drill down to the content that will resonate with your audience. What follows is a clear direction and a story we're excited to tell. We can't help it—creative thinking elbows its way into every stage of development. Not a bad thing, if you ask us.

Developing content is a team sport, and we're happy to put on the uniform. We partner with our clients and their internal stakeholders, from brand to PR teams, in order to cultivate the most holistic and comprehensive picture of audience needs and expectations. From there we dive deep into the audience journey and identify critical go-to-market strategies and positioning. With data at its heart, our approach is customer-focused to deliver continuous innovation and value.

Success in social starts with listening to your audience and understanding their behaviors. We quickly realized that this simple and vital step is key to developing meaningful content, so we put in the work to do it right. We also streamline collaboration between marketing and performance teams by aligning social with the overall content approach. With road mapping, channel management, storytelling, influencer marketing, analysis, and dashboards, we make sure you're covered from all angles.

We love to tell a good story and uncover the best way to communicate. Determining an effective voice and tone is crucial to creating authentic connections and engaging content. Our primo team of writers and journalists can produce content on any subject for any audience. They love this kind of thing.
Let's be smart about this.
Creating an authentic, engaging experience requires not only technical expertise but also an eye for the future. As your dedicated partner, we identify immediate and tangible opportunities for driving revenue. We also study how search behaviors evolve over time and uncover potential for future engagement. Using a solid mix of strategy, data, and creative, we make smart moves that build lasting relationships with your customers for the long haul.
Visibly better.
4,215
The total number of keywords acquired for a retail fashion brand.
+92%
Backlink growth of sites referencing content on healthcare website.
+68%
Growth of organic traffic for beauty brand.