The hardest-working team inmedia.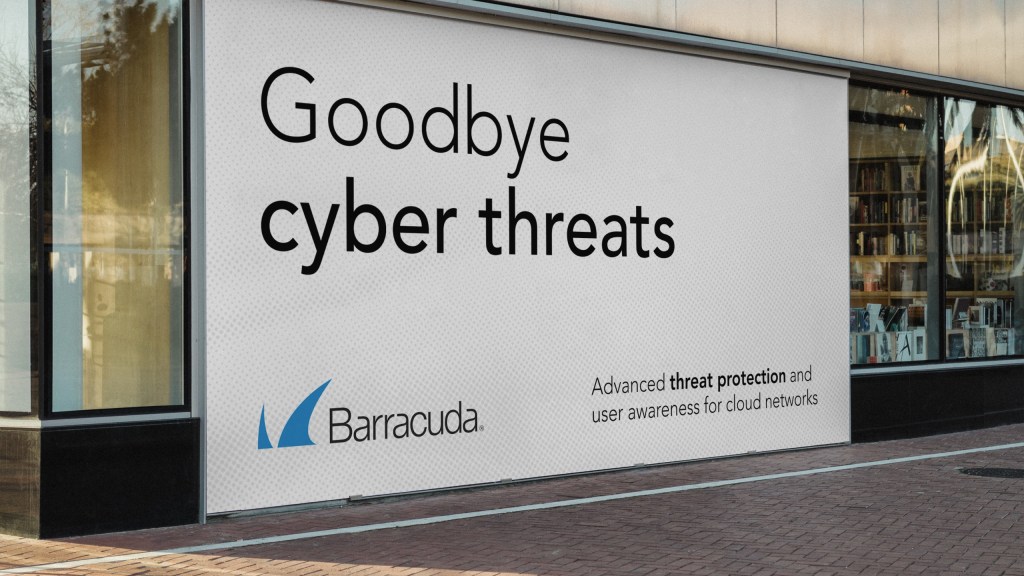 With next-gen capabilities and performance tied to all your lead generation efforts, Rareview® is your gateway to unmatched excellence.
---
"…the work is A+ and Rareview's billing rate is less than half of their closest competitor. It's a no-brainer."
---
While some may hesitate to explore the edges of possibility, we're here to launch you far beyond your comfort zone. Our forte lies in identifying just the right moments for strategic investment. We make sure your creative message not only endures but flourishes across various platforms and timezones. Plus, we're wizards at leveraging all media avenues to supercharge your lead generation at an impressive scale.
Seemingly blending digital and physical.
We bring a wealth of knowledge and hands-on experience spanning technology, insurance, and healthcare companies. We craft tailored media blueprints that precisely align with your unique needs, regardless of whether you're a burgeoning startup or a well-rooted enterprise. Drawing from our profound insights across various sectors, we craft individualized outreach tactics that effortlessly strike a chord with your intended audience. Whether it's virtual events, bustling airports, or real-world gatherings, our forward-looking mindset is always at the forefront.
Rareview's media team has been buying media for 15 years, building exclusive relationships with networks, trade desk, streaming services, OOH providers, programmatic engines, and more. Our team wholeheartedly believes that good media is bought around a company's marketing strategy, therefore when reviewing company's marketing strategies, we can see organic ways to increase reach and drive awareness at unbeatable prices.

We guarantee our rate is half of what any other agency would charge for their media services. There are a number of ways we get to this but mostly it's building a long-term partnership with our clients, strategically driving growth, and reducing costs.

Don't be a boring business. Embracing digital TV is a strategic move that can revolutionize your marketing efforts. Unlike local TV or cable, CTV offers fully trackable ads, providing invaluable insights into campaign performance. With linear TV lacking precision, our strategies help take the lead with its targeted approach, leveraging 3rd party data to reach specific decision-makers directly, making it a one-to-one advertising experience, not one-to-many.

Let us tap into your 1st party data for highly personalized and effective TV campaigns. This integration ensures a seamless connection between your existing customer data and CTV advertising, maximizing impact and ROI.

Including retargeting capabilities allows our companies to efficiently retarget potential customers who have already shown interest, guiding them down the sales funnel and increasing conversion rates and larger lead volumes.

Discover the untapped potential of radio for B2B outreach.

Often overlooked, this powerful medium becomes a game-changer when combined with other tactics, delivering exceptional results in generating qualified leads. Targeting specific audiences with a personalized touch, radio convinces and sells products like no other. Our expert team ensures strategic planning to build awareness and increase sales through on-air, streaming, and podcasts, breathing life into your ads with captivating human voices and music that sparks purchase intent. Let radio elevate brand lift and captivate your audience, in a personal way, like never before.

Embrace unconventional ideas not typically aligned with B2B strategies. When harnessed effectively, they can be a game-changer in expanding reach or precisely honing in on specific locations.

Our comprehensive approach encompasses a range of strategies, including, but not limited to:

Strategic Billboard Placements help elevate your brand visibility by strategically positioning billboards in handpicked DMAs or counties, aimed directly at company headquarters and C-Level Executives. Where available take advantage of the added value of digital billboards, allowing you to craft tailored messages for specific companies, all without incurring extra expenses.

Precise Airport Targeting commands attention in the departure lounges, gates, and corridors of key airports with targeted signage. Choose from an array of media options such as banners, dioramas, private lounge signage, and experiential displays that will leave a lasting impression on your audience.

Place-Based Building Engagement seamlessly connects with your target audience in office buildings through elevator static and dynamic signage, designed to resonate with C-level executives who occupy the space. Alternatively, captivate entire company teams through ingenious experiential marketing tactics like coffee carts, taco trucks, ice cream trucks, stenciling, or mobile billboards along a specific route.

Our expertly crafted OOH strategies help take an expensive endeavor and make it the most cost-effective solution to reach trade show attendees with precision and impact. Target audiences are usually dispersed all over the country which makes targeting them very expensive; At specialty niche events your target audience is gathered in one market for a specific amount of time.

Our strategy includes:

Billboard placements along the routes they frequently travel while attending the conference. With eye-catching visuals and compelling messaging, you'll seize their attention and make a remarkable impact throughout their stay.

High-profile airport signage that's strategically placed in corridors and baggage claims targeting arriving passengers in town for conferences and events. Go one step further to sponsor the fleet of shuttles or ride-shares picking attendees up at the airport.

Dedicated street-level furniture like bus benches, newsstands, and coffee shops, where attendees converge during breaks and downtime. This ensures your brand stays omnipresent and top-of-mind, further reinforcing your message and increasing brand recall.

Harness the power of our vast network of valuable connections to countless trade publications spanning diverse industries. Elevate your brand through prime FP4C or cover wrap placements that guarantee your advertisement captivates the perfect audience.

Our meticulous research acts as your guiding compass, pinpointing the ideal publications to focus on, precisely timing your outreach, and strategically determining the optimal avenues for unparalleled exposure.

Unleash even greater potential with an expanded budget, as we seamlessly integrate 1st party CRM data into the mix. Witness the transformation as tailored magazine or newspaper publications land in the hands of carefully chosen C-Level executives, presenting them with an exclusive annual subscription courtesy of your brand. This is your opportunity to shine amidst the elite, making a resounding impact that resonates.

Neglecting audience segmentation

Numerous B2B brands strive to achieve extensive industry-wide outreach for optimal efficiency, yet they often overlook the strategic potential of honing their reach within specific segments. Although broad reach significantly enhances awareness, the importance of precisely targeted outreach to the right segments cannot be overlooked. Effective segmentation ensures that all aspects of your organization are showcased to the most suitable buyers. Considering the potential variations in needs, budgets, and pain points among B2B buyers, tailoring the appropriate call-to-action for each individual buyer significantly enhances the effectiveness of ads.

Making budget cuts to preserve the bottom line

Often we see brands attempting to minimize expenses while aiming to generate a surplus of qualified leads. However, this approach proves ineffective and ultimately results in wasteful spending in the long term. It's analogous to planting a vegetable garden and then failing to provide regular irrigation. Just as consistent watering is crucial for fostering plant growth, a continuous and strategic investment is vital for alluring and engaging qualified leads.

By adopting a more prudent approach to increased expenditure, brands can efficiently reach customers throughout their daily journey. Employing more upper-funnel tools such as precisely targeted out-of-home (OOH) advertisements and print media contributes to heightened awareness. Consequently, brands are better positioned to guide potential buyers further along the conversion path through compelling calls to action (CTAs) delivered via programmatic display and retargeting, connected TV, and audio platforms.

Not leading with a value proposition

The B2B landscape is filled with numerous competitive brands, all striving for a share of the same market. Many brands dedicate excessive effort to outdoing one another in terms of outreach and unfortunately, this often leads them to disregard their unique value proposition(s) that could potentially distinguish them from the rest.

Creating multiple creative segments that highlight distinct values not only streamlines the process of targeting the right audience but also proves to be a more efficient use of time and resources, ultimately yielding cost-effective results.

Ignoring data

Every brand is expected to possess an innate understanding of its target audience's whereabouts and preferences, but the reality is often quite different. Disregarding the valuable insights gleaned from data analysis and relying solely on gut instincts can pave the way for a campaign's demise. Similarly, the significance of optimization cannot be overstated. Ignoring pertinent data-driven suggestions, whether by the brand itself or its chosen agency, can significantly undermine the achievement of key performance indicators (KPIs).

In this context, the proactive generation of ample content for A/B testing serves as an instrumental strategy. This approach not only aids brands in fine-tuning their focus on the existing target audience but also unveils potential new segments that may have previously gone unnoticed.
100%
Response rate on outdoor media for large HR company.
1.7M
Video views for enterprise network securities company.
47%
Decrease in cost-per-lead for manufacturing & warehousing giant.