Earned andowned media that drives revenue.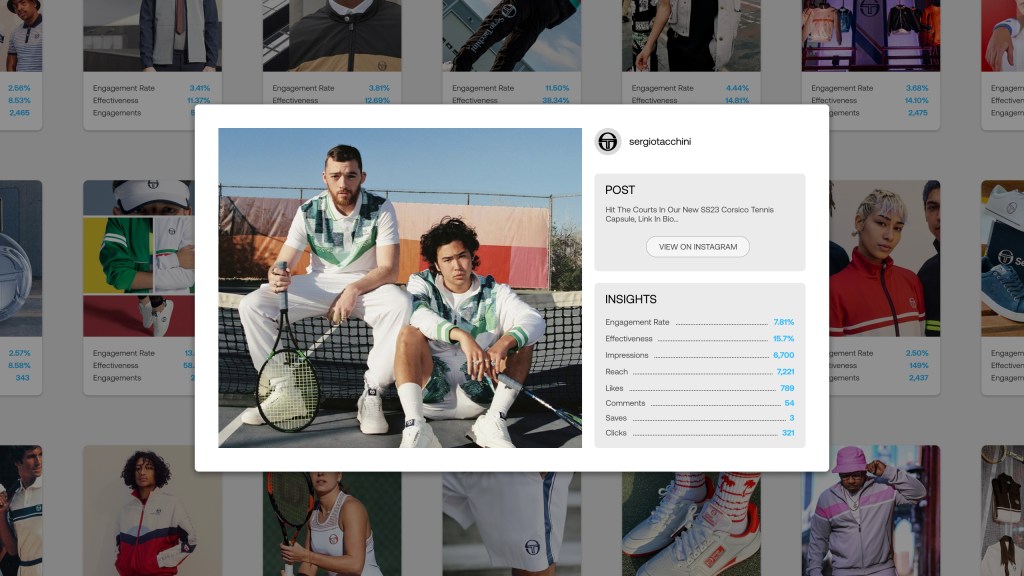 Marketing isn't about reaching everyone; it's about reaching the right ones. That all starts with a strong organic social media strategy that is translated into seamless content that elevates the brand and drives impact.
Effectiveness through influence.
Growing social reach is a healthy mix of art and science, engaging your audience and bringing them into your brand story. We call that effectiveness through influence. Rareview is in the business of smart problem-solving, being creative at all stages of development. From integrated campaigns to creative, our work creates real connections and drives results.
A multi-faceted social media plan is essential to growing your brand and maximizing your online presence. Our team of experts provides creative direction, platform strategies, and campaign concepts that work together to drive brand awareness, grow followers, and increase engagement.

We take a holistic approach to social media, creating a cohesive plan that is tailored to your unique needs and goals. Our focus on strategy, creativity, and data ensures that every aspect of your social media plan is optimized for success.

So if you're looking to elevate your social media game and achieve real results, turn to Rareview. Let us help you develop a multi-faceted social media plan that drives brand growth and maximizes your online presence.

We understand the critical role of consistent and effective online activity in achieving social media success. That's why our team at Rareview develops custom social media calendars that maximize the rollout of campaigns and ensure timely posts for optimal reach across all platforms.

Our experts take a strategic approach to social media planning, considering your business objectives, target audience, and industry trends. We curate engaging and relevant content that aligns with your brand messaging and appeals to your audience. Our social media content and creative work seamlessly across all platforms, including Facebook, Instagram, TikTok, Twitter, LinkedIn, Pinterest, YouTube, Threads, and Snapchat. With our extensive experience crafting content that resonates with audiences on each of these platforms, we help you strengthen your online presence and drive engagement.

We've spent the past 20 years building processes that scale brands and drive impact for high-profile businesses, brands, and individuals. Our creative-and-community-first approach is like water – always evolving, fluid, and adaptable to the ever-changing social media landscape.

Our process starts with a creative strategy that sets the foundation for compelling content that resonates with your target audience. We use cutting-edge planning tools like Notion and Dash Hudson, along with AI intelligence, competitor analysis, and audience insights to inform our planning process. From there, we focus on creative planning, content creation, community building, and scheduling to ensure your brand stands out on social media.

As a team, we're passionate about using social media as a tool for connection and cultural impact. We believe in making waves and creating meaningful change for our clients. With Rareview, you can trust that your social media strategy is in good hands.

We understand the importance of building a strong relationship with your audience. That's why we take a customized approach to community responses, crafting a tone and voice that aligns with your brand messaging and speaks directly to your audience's needs and desires.

Our team of experts works closely with you to develop a deep understanding of your target audience, their pain points, and what motivates them to engage with your brand. We use this insight to create unique community response language that not only resonates with your audience but also drives engagement and fosters brand loyalty.

To ensure consistent engagement, we use planning tools such as Notion and Dash Hudson to plan and schedule content in advance. We also leverage AI intelligence, competitor analysis, and audience insights to inform our creative planning and content strategy, allowing us to stay ahead of the curve and deliver impactful social media campaigns that drive results.

Social media success is built on a foundation of creative and compelling content. Our team of expert content creators, designers, and copywriters work together to develop social media content that aligns with your brand messaging and captures the attention of your target audience.

We take a data-driven approach to social creative, using AI intelligence and competitor analysis to develop content ideas that are optimized for engagement and impact. From there, we work closely with you to refine and finalize the creative direction, ensuring that every post reflects your brand's unique voice and personality.

Our commitment to creativity and craft extends to every aspect of our social media services, from developing custom graphics and videos to crafting engaging captions and social stories. We believe that social media is about more than just posting content – it's about building relationships and connecting with your audience in meaningful ways. With Rareview on your side, you can be confident that your social creative and content will be of the highest quality and will drive results for your business.

Data is critical for making informed decisions and optimizing social media campaigns. That's why we provide our clients with comprehensive reporting and social media dashboards that offer real-time insights into key performance metrics.

We leverage tools like Dash Hudson to track everything from engagement rates and follower growth to top-performing content and audience demographics. With this data at our fingertips, we're able to identify areas for growth and make informed decisions about creative and content strategy.

Our team of social media experts uses these insights to create compelling, relevant content that resonates with your audience and drives engagement. Whether it's developing eye-catching visuals or crafting compelling copy, we have the skills and expertise to create social media content that delivers real results.

And with our reporting and dashboard tools, you can stay up-to-date on campaign performance and track progress toward your business goals. This helps you make quick decisions and pivot your strategy as needed to ensure ongoing success.

Meet the A-list of entertainment. Whether we are working with Selma Blair, Mark Walhberg, Kylie Jenner, Haylie Pomroy, or anyone else, successful social media marketing requires a multi-faceted approach that involves creative strategy, community engagement, and data-driven decision-making. That's why we offer a comprehensive suite of services that covers every aspect of social media management, from developing custom social media calendars to tracking and analyzing campaign performance using cutting-edge tools like Dash Hudson.

Our team of experts has a deep understanding of influencer marketing and management, and we work with clients to identify both micro and macro influencers who can help drive engagement and brand awareness. We use a data-driven approach to identify the right influencers for your brand, and we provide end-to-end management services, from outreach and negotiation to content development and performance tracking. Our tools also allow us to monitor your influencer's impact, giving the brands the power to see what works, who is driving growth and value to the brand's bottom line, and what influencers are worth the investment.
Real connections that drive results.
Social media is based on two main focuses, audience and content. We work as an extension of your team to build an execution plan that tells your customer the story behind your why.