Enterprise Engineering
Build with the best
Our world-class Engineering team is lean and agile. We are a certified Enterprise WordPress Gold agency and have built large-scale websites and applications for brands like REI, ThedaCare, and BitTitan.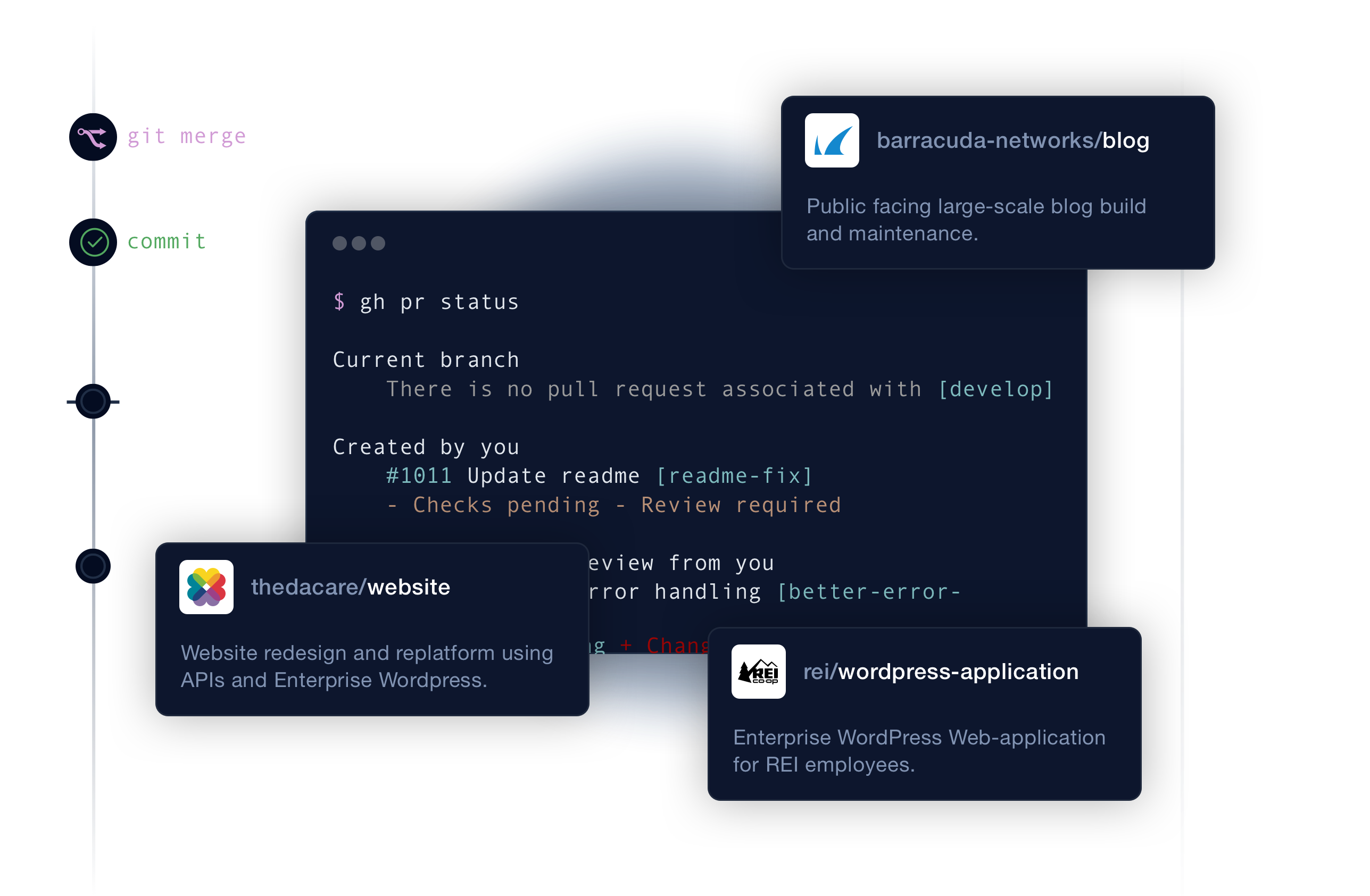 Website and app development.
Our in-house team of developers focus on custom implementations. Our design teams works closely with our developers to ensure everything is just right. We focus on 2 major development platforms — WordPress and Shopify. We build only custom sites and apps with minimal plugins and lightening fast response times.
2002
Rareview was established in 2002. For 17 years our agency has designed and built amazing products that have been used by millions of people around the world. We consider longevity a serious accomplishment.
17
Design and marketing awards and counting. They go on the shelf and are often forgotten, but we're proud of our achievements and pedigree.
2.5
We're not a single project agency. We create long-term relationships with brands and companies. Our typical relationship lasts over 2.5 years.
5
Rareview has offices in 5 cities across the US. We're headquartered in sunny Newport Beach, CA., but have a presence everywhere it counts.
2
We're run by 2 brothers. They're kinda funny, kinda brash, and very results-driven. Our team is an extension of your family.
141%
YoY revenue growth for one of our fashion clients. These numbers are typical with Rareview. We push hard for tangible results and not just fluff.