Industry Leaders
REI
We are working with REI on a major initiative to create and build an enterprise-wide store management application. This work includes user experience design, interface application design, and Enterprise engineering.
ThedaCare
We are working with ThedaCare, a leading Healthcare provider, on a major internal initiative to launch a new online Healthcare Website. Our work includes strategy, design, content, engineering, SEO, and marketing.
Tribune Company – WGN
We worked with the Tribune Company on their flagship Television station WGN America to re-think the design. Our team created a new visual experience and engineered the Website.
Speedo USA
We are working with Speedo to drive more user engagement and sales through digital marketing and eCommerce. For example, going into the Olympics, Speedo engaged Rareview to help with strategy, performance marketing, data science, social, media and creative.
Bosch
For over 3 years, we worked with Bosch to create and launch a new division in the Southern California Region. Our work included research, heavy user testing, UX design, App design, digital marketing, social, SEO, and website engineering.
Oracle
We worked with Oracle for 5 years on a major software product where we led user experience, UI design, and the mobile experience.
Fox Racing – Global
We continue to partner with Fox Racing; this multi-year engagement drives value across performance marketing channels, media buying, analytics, and overall brand strategy. Additionally, Rareview works with the global Fox brand in the US, Canada, and Shift Brands.
Barracuda Networks
Barracuda Networks and Rareview have been partners for years. We provide engineering, design, print, marketing, and social services for the San Francisco-based technology giant.
General Motors
We worked with General Motors to design and create an online car-buying platform.
Epson
With Epson, we worked on a new interface design for their commercial line of touch screen printers.
Toyota
We worked with Toyota to design a first-in-class website.
Disqus
Disqus had a major initiative to create a brand story around their platform's USP. We worked with Disqus on strategy, UX, and UI design.
Walgreens
We worked with Walgreens to design and build a microsite for cosmetics.
Sony
Our work with Sony included conceptual designs and gestures for a touchscreen interface.
Irvine Company
Our work with Irvine company spans both office and apartments, managing all organic social, creative, and audiences across multiple platforms.
Medtronic
Rareview and Medtronic have combined forces across all acquisition channels, media buying, creative services, and design to push hard in the medical diabetes space. Our efforts have shown significant growth across these healthcare channels and continue to accelerate this strong relationship.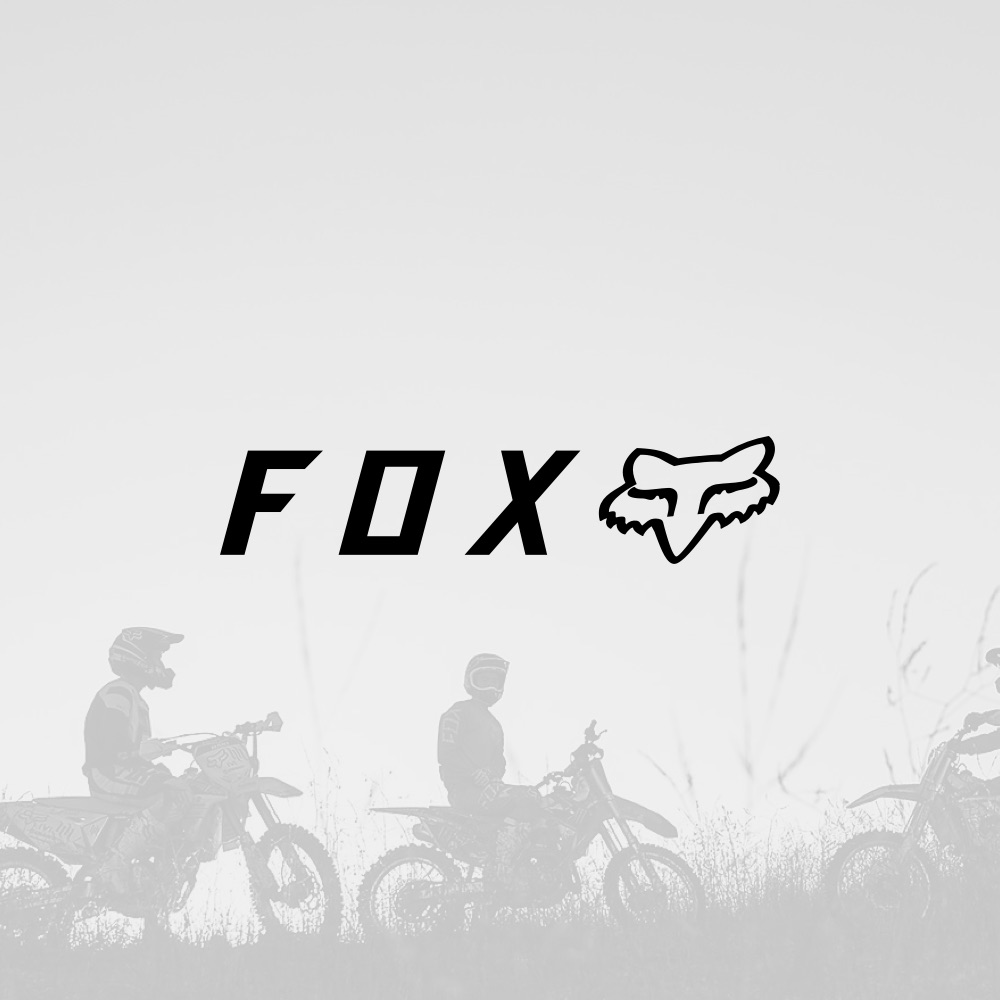 Our partnership with Rareview has scaled our business beyond expectations. Their leadership in media, creative, and marketing has been invaluable.
Jennifer Able, Head of eCommerce
Major Players
MUNICIPAL
MUNICIPAL is a clothing brand started by Mark Wahlberg. We've been working with them from the beginning to build eCommerce and launch a major clothing line through design, website development, marketing, strategy, email, social, analytics, segmentation, and more.
Pass The Honey
As the leader in healthy and convenient honeycomb, consumer packaged goods company (CPG) Pass the Honey is joining forces with Rareview to boost brand awareness, drive creative growth, increase acquisition and customer growth, manage all performance, content, and more.
Matter of Fact Beauty
We have partnered with this startup beauty brand to build innovation in their growth across all channels, content, creative, performance, media, engineering, and design. Our teams are working across budgets and strategies to hit this beauty market with a new approach.
Z SUPPLY Clothing
We work with Z SUPPLY to build their DTC channel, which has reached unexpected growth levels across all acquisition channels, performance management, social, segmentation, strategy, brand, creative, and media channels.
Chalene Johnson
We worked with celebrity fitness guru Chalene Johnson on her 131 Diet product. Our services included branding, UI/UX design, engineering, app development, marketing, strategy, and data science.
Sawdust Art Festival
Rareview worked with the Sawdust Art Festival in Laguna Beach, CA. on a multi-year deal to re-brand the festival to a younger demographic. Our services included design, engineering, social media, creative, brand strategy, print, OOH, media buying, streaming, CTV, partnerships, and digital performance management.
Kylie Cosmetics
Rareview and Kylie are working together to drive increased volume and scale across all DTC channels. We are leveraging Kylie's audience and continuing to push growth across paid performance, paid social, segmentation, SEO, Media, and creative.
Waymakers
Rareview teamed with the United States Health and Services Division to bring awareness to Family Violence. Our work includes creative (design, content, imagery, video), campaign development, strategy, paid advertising, paid search, paid social, organic social, partnerships, engineering, and performance marketing.
Princess Polly
We worked with Princess Polly to re-platform, re-build in the U.S., and launch a new and engaging DTC business. Our services included search engine optimization, strategy, performance, acquisition, pre and post migration, and monthly SEO maintenance.
The Bee & The Fox
We are working with The Bee & The Fox, a contemporary and progressive women's clothing brand. Our work includes performance marketing, search engine optimization, paid/organic social, audience building, email, media, streaming, and Shopify management.
Espresso Republic
We work with Espresso Republic coffee to create a unique and fun eCommerce experience to their customers. Our work has involved strategy, UX/UI design, Shopify development, and photography services.
SWELL
We worked with SWELL, the online surf retailer, to build and scale its DTC business prior to IPO. We designed a unique and entirely new user experience for their eCommerce store — the website focused on being editorial, aspirational, and trendy. Our work also included media buying, performance marketing, partnerships, social media, email marketing, campaigns, and streaming.
Wagly Pet Campus
We worked with Wagly for several years as a co-investor. We designed a new website, provided engineering services, ran their online digital and performance marketing, and worked on in-store displays and experiences.
CarMD
We worked with CarMD, a division of Innova Electronics, to research, conceptualize, and design an automative diagnostics application.
CarHagg
We worked with CarHagg, a start-up in the auto industry, on user experience, design, engineering, branding, and digital marketing.
VAV Clothing
VAV is an international clothing brand started in Lima, Peru. We worked with them from the beginning to create the brand, packaging, strategy, eCommerce website, marketing, and social. We also launched their Amazon store.
Haylie Pomroy
Rareview initially worked with celebrity health coach and #1 NYT bestselling author Haylie Pomroy to build a strategic marketing plan. We also provided services in digital marketing, design, email campaigns, Shopify engineering, podcasting, and media buying.
Projecturf
Rareview was part of the team that created Projecturf from scratch. For over a decade we worked to create and define the brand, build the user experience, design the Web application, engineer the app, and market the software product.
Gracie Jiu-Jitsu
We worked with Gracie Jiu-Jitsu, the leader in mixed martial arts and MMA, providing UX/UI design and engineering services.
Loyola Marymount University
We worked with several departments at LMU on website design and engineering.
Stanbridge University
We worked with Stanbridge University to define and scale their creative campaigns. Our work included design, engineering, content, social, performance marketing, research, and on-campus user experience.
Guide Beauty
Together crafting a best-in-industry commerce experience, leveraging Selma Blair to build new customer funnels and drive better overall creative, performance, media, and campaigns that elevate the brand and grow its reach.
Sergio Tacchini
We are partners with the best-in-class tennis brand that has revolutionized fashion in tennis and streetwear since the 80s. Our teams work hand-in-hand across creative, media, performance, strategy, growth, campaigns, and data analytics.
Sito Eyewear
Our partnership with Sito was based on launching the brand in the US, where we worked together to build strategy, marketing, campaigns, creative, media, and performance around this global DTC brand, helping scale reach, customers, and growth in the US.