These compelling creative works are challenging norms—a ketchup fraud campaign from Heinz, a hair empowerment campaign for mens' hair loss from Nutrafol, and a dating campaign navigating LGBTQIA+ dating for Hinge.
When was the last time you turned your head and stopped to read a hot new brand campaign on the streets? It's been a while for us. But we've been keeping our eyes peeled.
Here's what made our list.
---
Heinz Ketchup fraud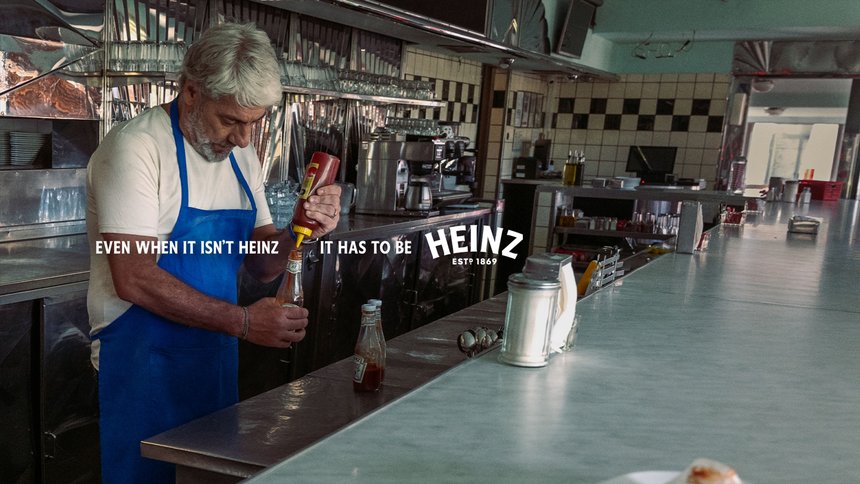 Heinz, a purveyor of the herald ketchup product we all know and love, has partnered with the Canadian agency, Rethink, for a playful campaign on ketchup dupe culture apparent across restaurants.
Heinz discovered that a sleuth of restaurants were refilling Heinz bottles with subpar ketchup, but it proved their point – it has to be Heinz. With this discovery, Heinz launched the Ketchup Fraud Campaign and tapped into their fan base across the world to ensure that when people reach for that bottle of ketchup, it's actually Heinz.
Why we love this campaign
In the face of rejects, Heinz positioned itself as the purveyor ketchup brand across the globe. Rather than shaming the restaurants that refill bottles with mediocre ketchup, they fully lean into the point that, "even when it isn't Heinz, it has to be Heinz," a testament to the legacy of a 154 year old brand.
Credits
Chief creative officers: Aaron Starkman, Mike Dubrick, Daniel Lobatón
Chief strategy officer: Sean McDonald
Executive creative director: Xavier Blais
Creative directors: Skye Deluz, Jacquelyn Parent, Fernando Hernandez
Writers: Jacquelyn Parent, Nicolas Dubois, Xavier Blais
Art director: Skye Deluz
Strategists: Julian Morgan, Emma Bayfield, Clément Martin, Pascal Routhier
Producers: Tricia Lapidario, Kate A Spencer
Post supervisors: R+D Post, Megan O'Connor, Shannon Ing
Integrated producer: Kate A Spencer
Studio: Brad Kumar, Justin Chan, Kostas Loukopoulos
Group business lead: Adam Ball
Group account director: Jamie Sutherland
Account directors: David Greisman, Catherine Blouin-Mainville
Account supervisor: Jamie Flatow
Account manager: Rachel Cloth
Photographer: Ale Burset
Production company: Wolf Credo Production Co
Executive producer: Marcela Moracci
Line producers: Mariano Legname García, Ariel Ticona Molina
Editor: R+D Post, Eugene Aglushevich
Online: Frame Distillery VFX, Rob Del Ciancio
Color: R+D Post, Emmett Maloney
Audio: Grayson Music
---
Hinge's not-so-frequently asked questions
The dating app that's designed to be deleted, Hinge, launched a LGBTQ dating guide for Not-So-Frequently Asked Questions (or NFAQs for short). In the brand's own own study, the app found 80 percent of LGBTQ users found it difficult to find answers to their dating questions. So Hinge set out to change that.
Hinge partnered with the global creative agency, Stink Studios, to launch a campaign meant to be a "space for fresh perspectives exploring the world of LGBTQIA+ dating." Deeply personal and intimately raw, Hinge centered it's campaign around starting the conversation questions related to LGBTQIA+ dating and identity including how to manage when you've misgendered someone while flirting, how demisexual people can set sexual expectations, how to affirm your gender in the early stages of dating, and how to navigate dating when you're not quite ready to come out.
NFAQ brought together six experts such as Vacancy Project founder and hair stylist Masami Hosono, emergency medicine physician Dr. Darien Sutton, Be Not Afraid of Love author and artist Mimi Zhu, former Out magazine editor Phillip Picardi, licensed social worker and therapist Shahem McLaurin, and Grown-ish actor, writer, and filmmaker Tara Raani.
The campaign is brought to life through a microsite housing a collection of questions answered and self-filmed videos tackling the challenges present in the LGBTQIA+ community.
Why we love this campaign
In a world where it's increasingly harder to develop intimate relationships and being your most authentic self while doing so, Hinge and Stink Studios crafted a campaign identity to hit reset on dating expectations and center the voices of the LGBTQIA+ at the forefront. Embracing white space, dynamic type layouts, and unfiltered self-shot portraits, it challenged the norms of your typical dating website.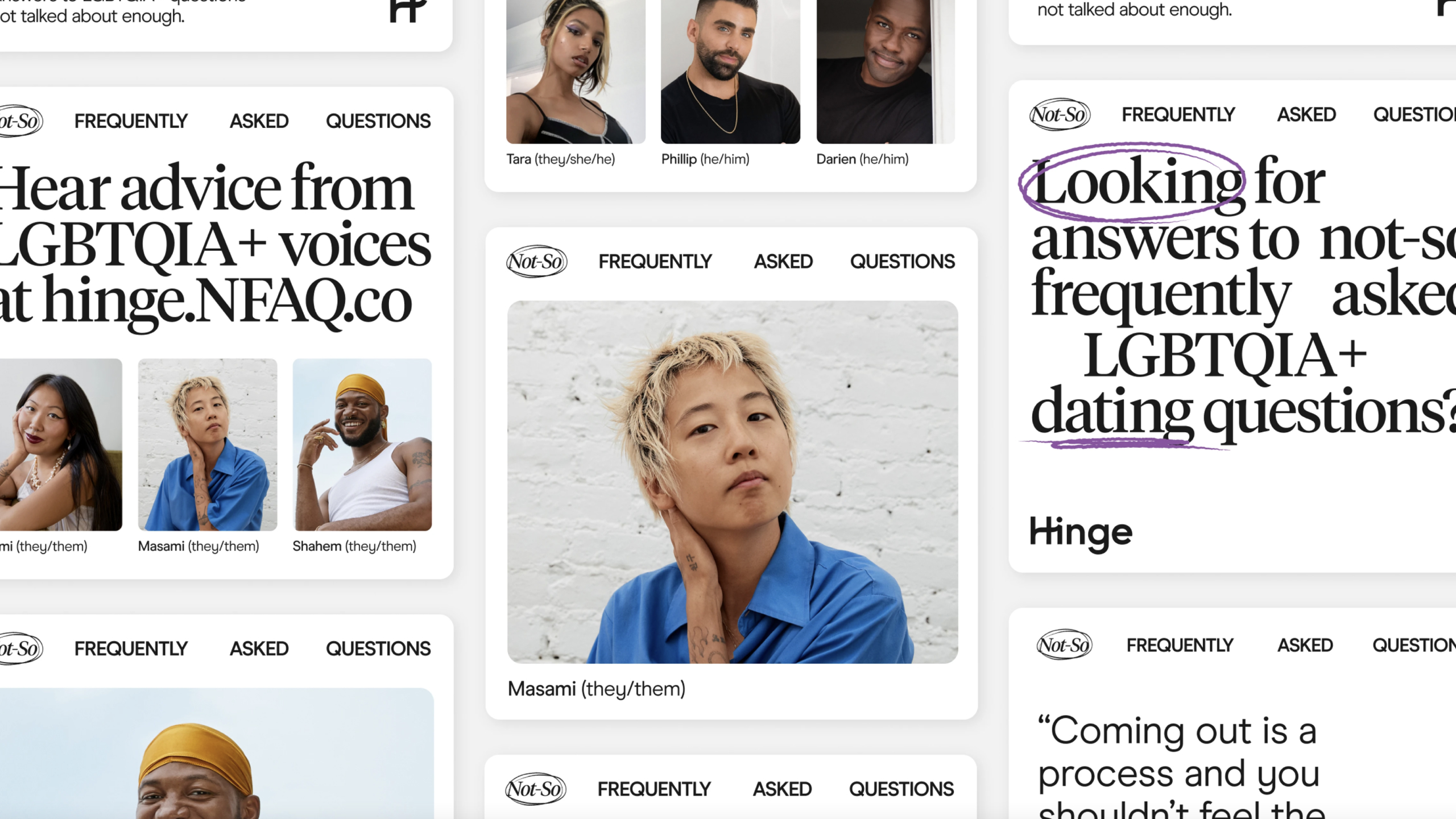 ---
Nutrafol "grow on"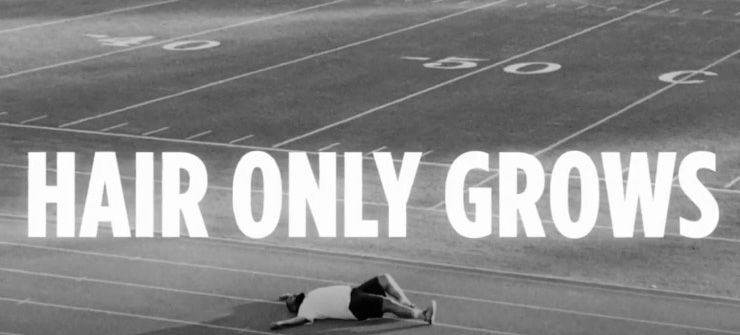 The conversations around hair loss are personal. Nutrafol launched their first-ever men's campaign in partnership with the creative agency, Sid Lee, to challenge the stigma around hair thinning and empower men to regain control in a natural way.
Nutrafol aims to shift the paradigm in how men can control the future of their own hair, naturally, before hair loss happens. "Grow On" brought together men's style and grooming leader, GQ, Nutrafol talent including DJ Brendan Fallis, sartorial icon Nick Wooster and New York Giant Isaiah Hodgins who shared their growth stories via video content on GQ and their own channels.
Why we love this campaign
Headlined with slogans of empowerment shot in an episodic, raw direction in pure black and white, Nutrafol honed in our their ever-growing male audience. The campaign was launched primarily on CTV, which the brand found to be a place to share authentic stories, then later expanded into out-of-home advertising and influencer activations. Nutrafol successfully combined performance marketing with the creative insights of their customers to craft a campaign that speaks to anyone in their hair growth journey.