Rareview is excited to announce its partnership with BYLT Premium Basics for a nationwide digital media campaign across multiple platforms. Rareview is executing a media campaign to increase brand awareness and new customer acquisition for the premium athleisure clothing brand.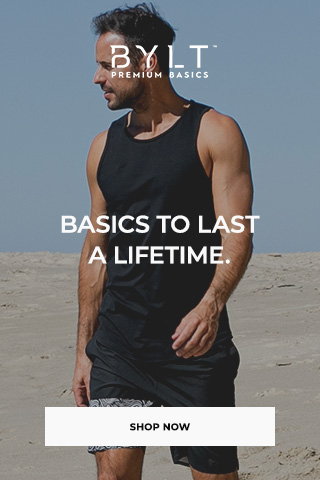 Over the past few months, Rareview has carefully crafted a custom programmatic display and Connected TV/OTT campaign to target athleisure and sports fans, specifically with interests in the NBA, NFL, and UFC. As luck would have it, this campaign landed in the midst of the 2022 NBA playoffs, setting the stage for heightened reach and frequency against the target audience. Game 5 streaming viewership of the NBA Finals saw 13MM viewers, and game 6 (final game) garnered 14MM viewers.
This cross-platform approach, married with specific sports programming, has seen nearly 3MM targeted impressions with almost 100,000 conversions. Once the campaign concludes, the customer IDs will be passed back to the client for further retargeting on various social channels and will set the stage for a seamless media campaign moving forward.
---
BYLT Premium Basics is seeing exponential revenue growth and we are extremely happy that they entrusted us as their growth partner.
---
About BYLT Premium Basics
BYLT Basics is on a mission to improve the quality and style of Premium Basics. The clothing company's goal is to change how consumers view clothing essentials by offering Premium Basics that are both higher quality and affordable price. Established in 2016, BYLT is a fast-growth startup based in the Southern California area.