Rareview and RAD Camp team revamp the entire digital experience for campers and bring to life a new brand experience for all those rising above disabilities.
Rareview worked with the RAD Camp team to re-design the digital experience, bring the new brand to life in a creative and fun way, and continue to deliver high-quality content through virtual camps and donations online. RAD Camp offers awesome programs, camps, and a community for adults and children with developmental disabilities, much-deserved support and respite for their caregivers, and a life-changing experience for volunteers.
Brand New Web Experience
This year, RAD Camp introduced a fully re-designed digital experience with a new website, new content, new store (coming soon), and new virtual camp and club where all campers and parents can be fully immersed in this fantastic experience, learn more about how you can get involved here!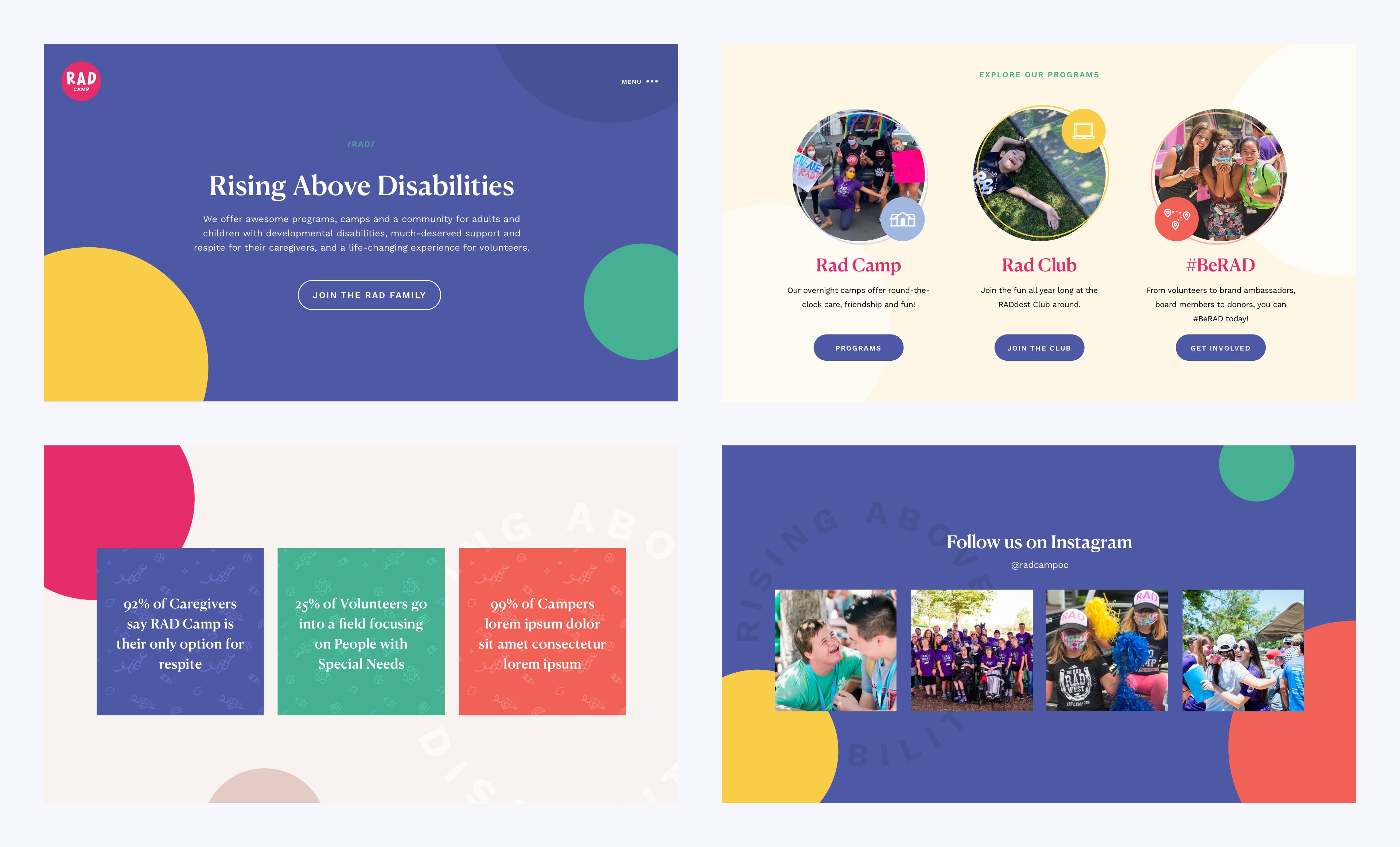 About RAD Camp
With almost 40 years of collective experience working in the special needs community, Katie Webb Brundige and Meghan Clem knew there could be a place where everyone would feel accepted, people would be acknowledged for the amazing humans that they were, caregivers would get the support they so desperately need, and the youth in the community would have a life-changing volunteer experience. RAD Camp was created to accomplish this vision. It's powered by a passionate, strong volunteer community that truly believes the world needs a little more RAD! We are excited to welcome you into the RAD Camp family and share our passion and purpose with you.
About Rareview
Rareview is a digital design and marketing agency awarded for excellence and recognized as an industry leader. We build brands by designing digital experiences and cultivating relationships. Agencies are a dime a dozen. The great ones are rare.