We are pleased to announce that our website has been recognized with several awards from the CSS Design Awards CSSDA. This includes then prestigious Website of the Day award.
Website of the day 2023 jun 4
4 CSSDA Awards
Website of the Day
Best UI Design
Best UX Design
Best Innovation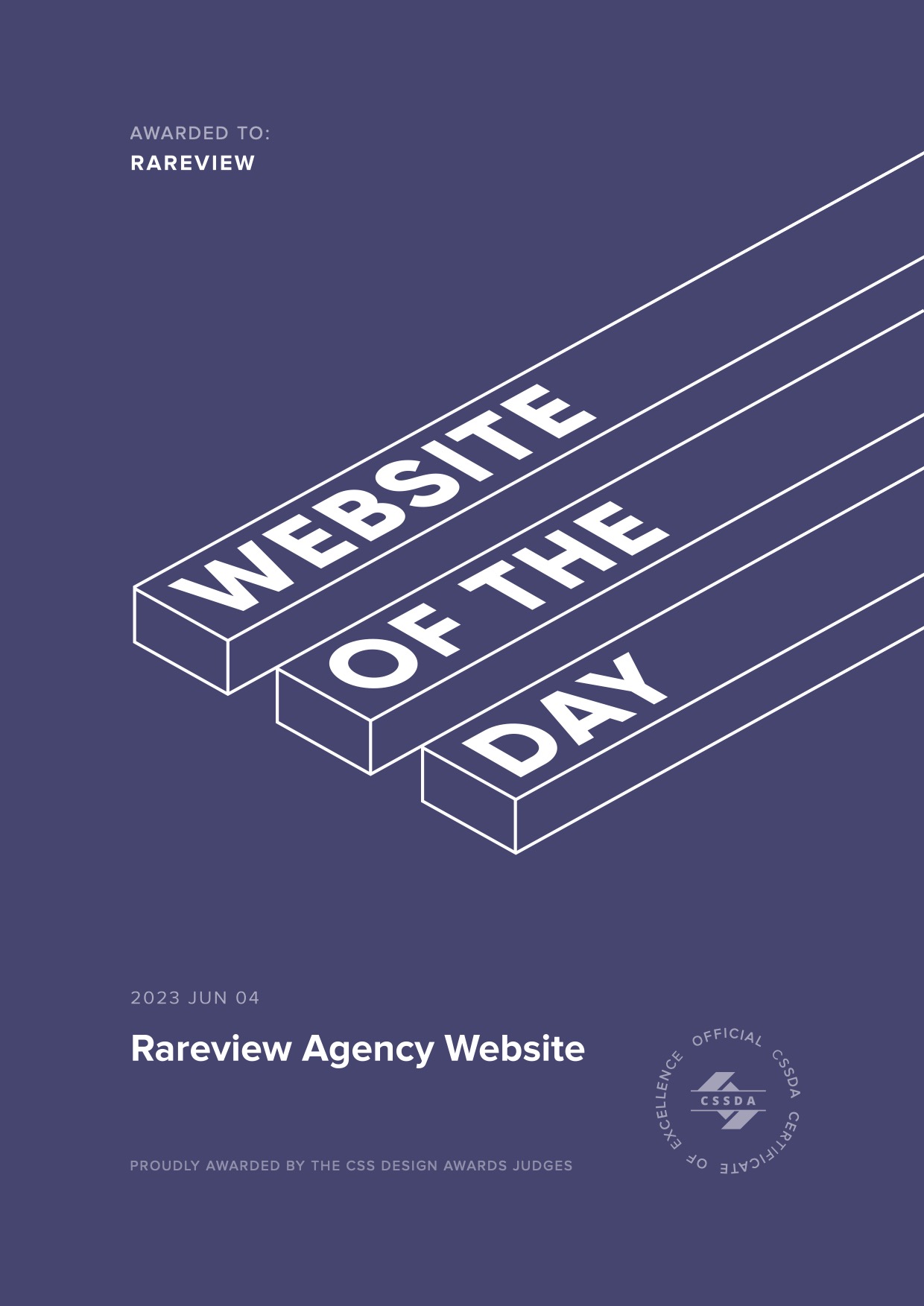 ---
About Rareview
We've been called an agency, a studio, consultants, partners, and a hell of a lot worse. We refer to ourselves as a company. Our craft is full-stack creative sh*t — design, engineering, marketing, and media. For 20 years we've worked our a$$es off to help companies grow, market products and services, increase revenues, and attract customers.
After 20 years in business, it was time for a refreshed look and feel. This is the new Rareview®. Agencies are a dime a dozen. The great ones are rare.™
---
About CSSDA
Founded in 2009 and launched in 2010, CSSDA is an international web design and development award platform that honors and showcases freelance designers, studios and agencies for work that pushes the boundaries of UI, UX and innovative development.
Backed by an international panel of expert judges, winners are rewarded with official certificates, prestigious trophies and recognition from industry leaders along with tens of thousands of daily visitors to the CSSDA site.