We are happy to announce that Rareview has received honorable mention from Awwwards for the MUNICIPAL website. As the world's first sport utility brand, co-founded by Mark Wahlberg and Steve Levinson, the site was recognized for the great talent and effort invested in its creation, and was given the Mobile Excellence Award for Mobile Friendliness, Performance, Best Practices/PWA and Usability. This distinction is given to websites that achieve a high score in user voting.
Rareview helped launch the MUNICIPAL sport utility clothing company with full-scale design and marketing services. For over a year, we have been collaborating with the MUNICIPAL team to showcase the brand and deliver an industry-leading digital experience. Our mission was to create an online presence that reflected the brand's ethos of comfortable, versatile and functional activewear for everyone, everywhere. We approached the project with a similar mindset to create a bold and sleek digital experience that prioritized mobile and performed seamlessly for all users in all locations.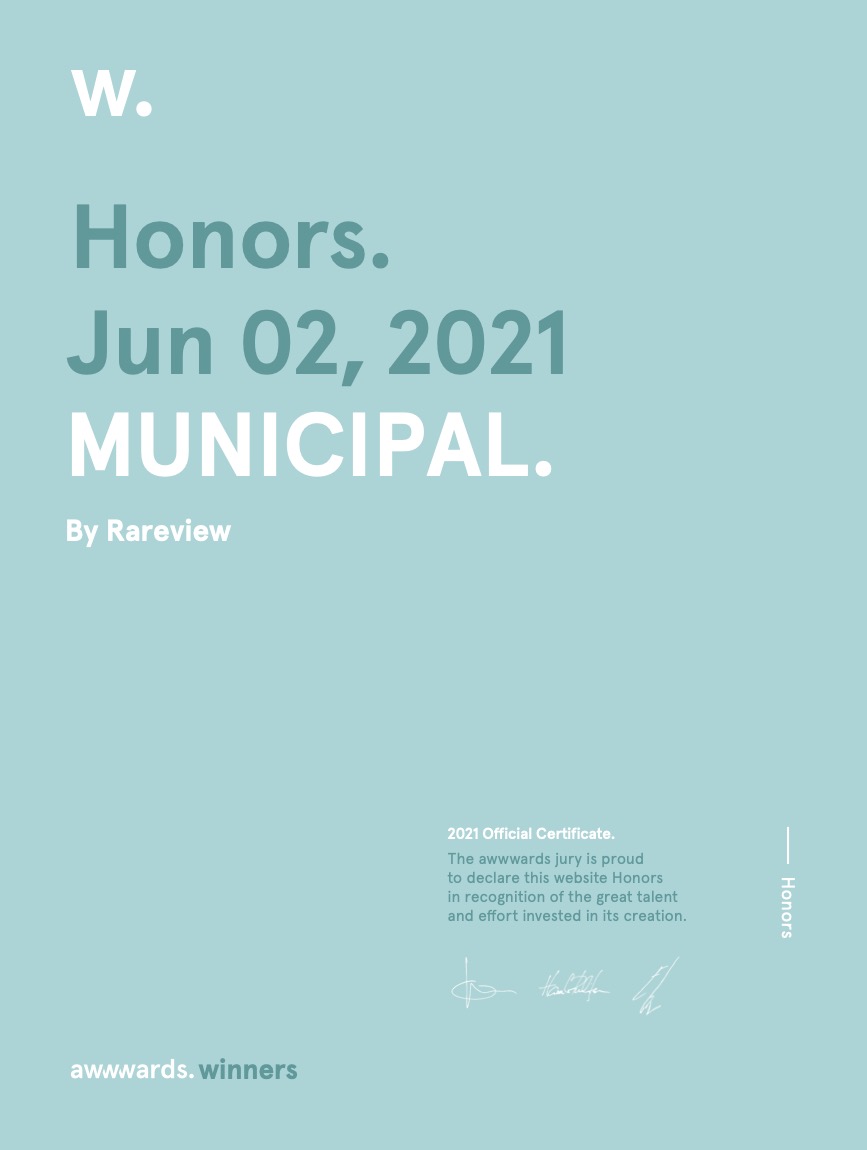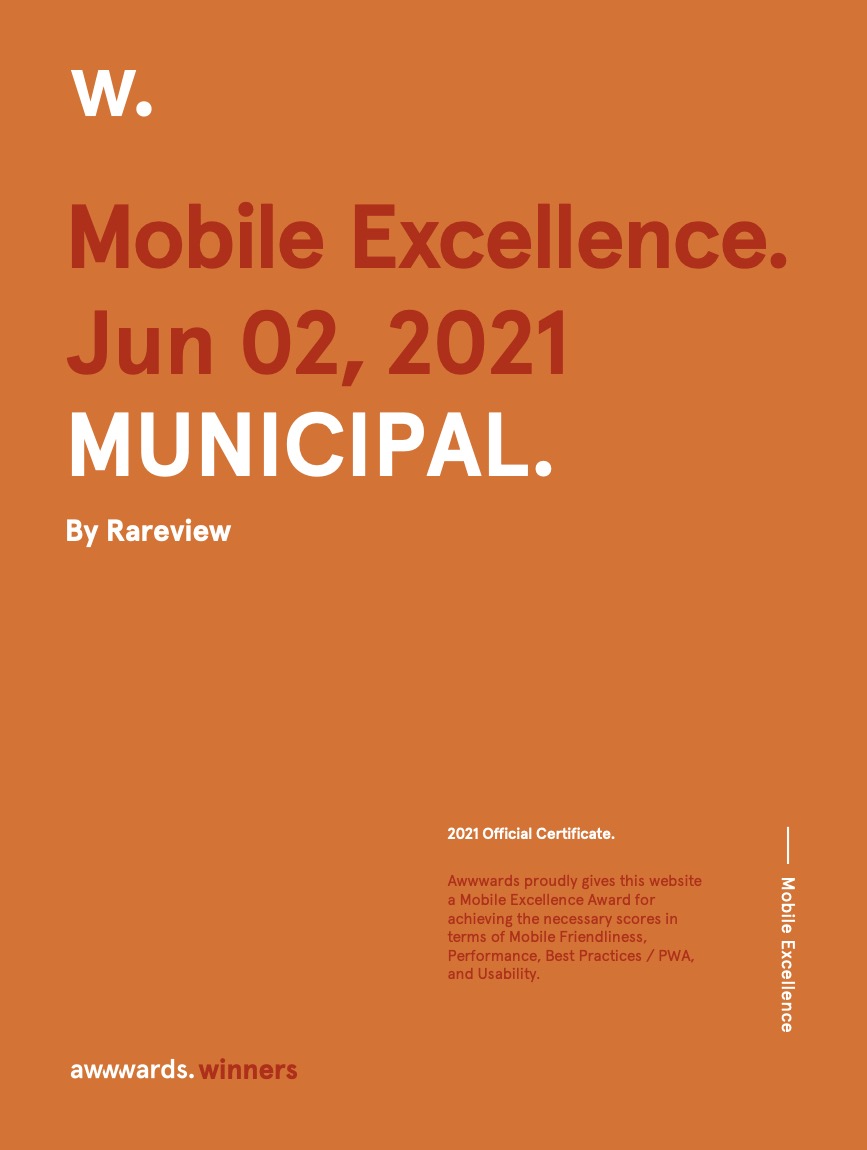 The spirit of function and performance permeates the site. Adopting a user-centric focus, we created easy-to-use menus and navigation to streamline eCommerce and strengthen overall accessibility. Interactive and responsive design elements enrich the product story with relevant content and imagery that favor usability. With the drive to create something that stands apart in the retail activewear space, we took it to the next level by offering a truly mobile-first experience.
---
"The MUNICIPAL website's look, feel and function is reflective of the brand as a whole. The emphasis on quality, adaptability and performance is woven into the very design and functionality. We're excited to have this site recognized by Awwwards for its innovation and mobile experience."
---
About Awwwards
The awards that recognize the talent and effort of the best web designers, developers and agencies in the world. A meeting point, where digital design professionals from across the globe find inspiration, impart knowledge and experience, connect, and share constructive, respectful critiques. "Always questioning", "always evolving". Learn more at awwwards.com.
About MUNICIPAL
The seed for MUNICIPAL was planted in the public playgrounds, fields and blacktops where we all developed our love for sports and competition. That MUNICIPAL mindset has always stayed with co-founders Mark Wahlberg and Stephen Levinson. Mark and Lev have been partners for more than two decades, creating game-changing, well-known content and several businesses together, including MUNICIPAL clothing.
About Rareview®
Rareview is a full-service agency awarded for excellence and recognized as an industry leader. We build brands by designing digital experiences and cultivating relationships.
Agencies are a dime a dozen. The great ones are rare.™