We're excited to announce that Rareview is the recipient of the 2021 Gold Hermes Creative Awards for our design and engineering work with ThedaCare.
For over 15 months, our teams worked together to define, design, write, and engineer a beautifully responsive website. The website features a completely new visual experience, refactored UX and structure, unique content, integration with several massive healthcare providers for doctor and provider listings, locations, emergency room wait times, and health library content. In addition, the search capabilities are geared toward individual preferences and will get more focused with geotargeting and personalization in 2022.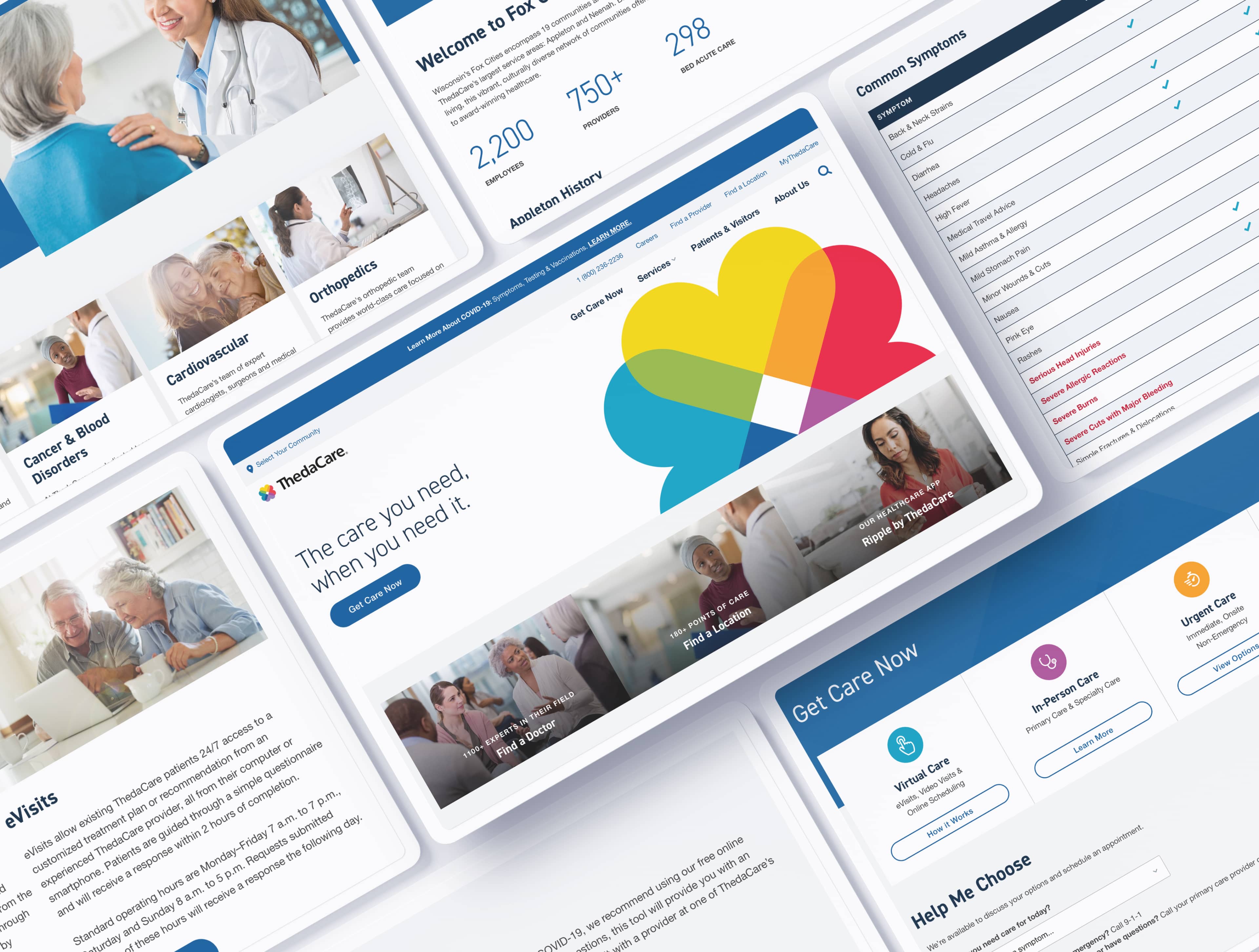 The website meets WCAG 2.1 AA standards for ADA compliance, loads in under 1.0 seconds, achieves an A rating with a 98% performance score, and utilizes structured data for search engine optimization. The site has received praise from industry executives and the Board of Directors and is a best-in-class experience in the Healthcare industry, where innovation is not always at the forefront. 
About ThedaCare
ThedaCare is the 3rd largest Healthcare employer in Wisconsin with approximately 7,000 employees and $1 Billion in annual revenue. In 2019 they approached Rareview to rebuild their Website from the ground up. Their objective was to create a site that is informative, enticing, and successful in attracting new patients and supporting existing ones. It must set the right tone conveying ThedaCare as a progressive and innovative company, showcasing their commitment to the highest level of quality and dependability in services to patients.
Hermes Creative Awards
Hermes Creative Awards is one of the oldest and largest creative competitions in the world. Winners range in size from individuals to media conglomerates, and Fortune 500 companies.
Hermes Creative Awards is administered and judged by the Association of Marketing and Communication Professionals (AMCP). The international organization consists of several thousand marketing, communication, advertising, public relations, media production, and freelance professionals. AMCP oversees awards and recognition programs, provides judges, and rewards outstanding achievement and service to the profession.
Being a Gold Winner is a tremendous achievement symbolized by the intricately detailed Hermes Gold awards. The name Hermes (Greek messenger) and the idea for the award were chosen to represent our roles as the messengers and creators of marketing and communication materials and programs.