Rareview was hired as the agency of record for the SWELL eCommerce website design project. Over the course of several months, we worked together to create a refreshed brand, design a new experience for customers, and build a revolutionary eCommerce site.
A lifestyle brand and online retailer.
Since 1999, SWELL has made a commitment to be more than just a source for surf clothing, gear, and accessories. As the top online surf shop and lifestyle boutique for men and women, our goal is to bring you the very best from established surf brands such as Billabong, RVCA, and Quiksilver, as well as a hand-picked selection of styles from up-and-coming surf and lifestyle brands. The result is a carefully curated selection of swimwear, boardshorts, surf t-shirts, dresses, wetsuits, surfboards and more — all updated daily.
SWELL is committed to supporting the waves and beaches that support the surf lifestyle. From the switch to recycled packaging for SWELL-branded merchandise to offering products that support the Surfrider Foundation and other eco-initiatives, we strive to do our very best in the fight for global greening.
Because the lifestyle doesn't end at the sand…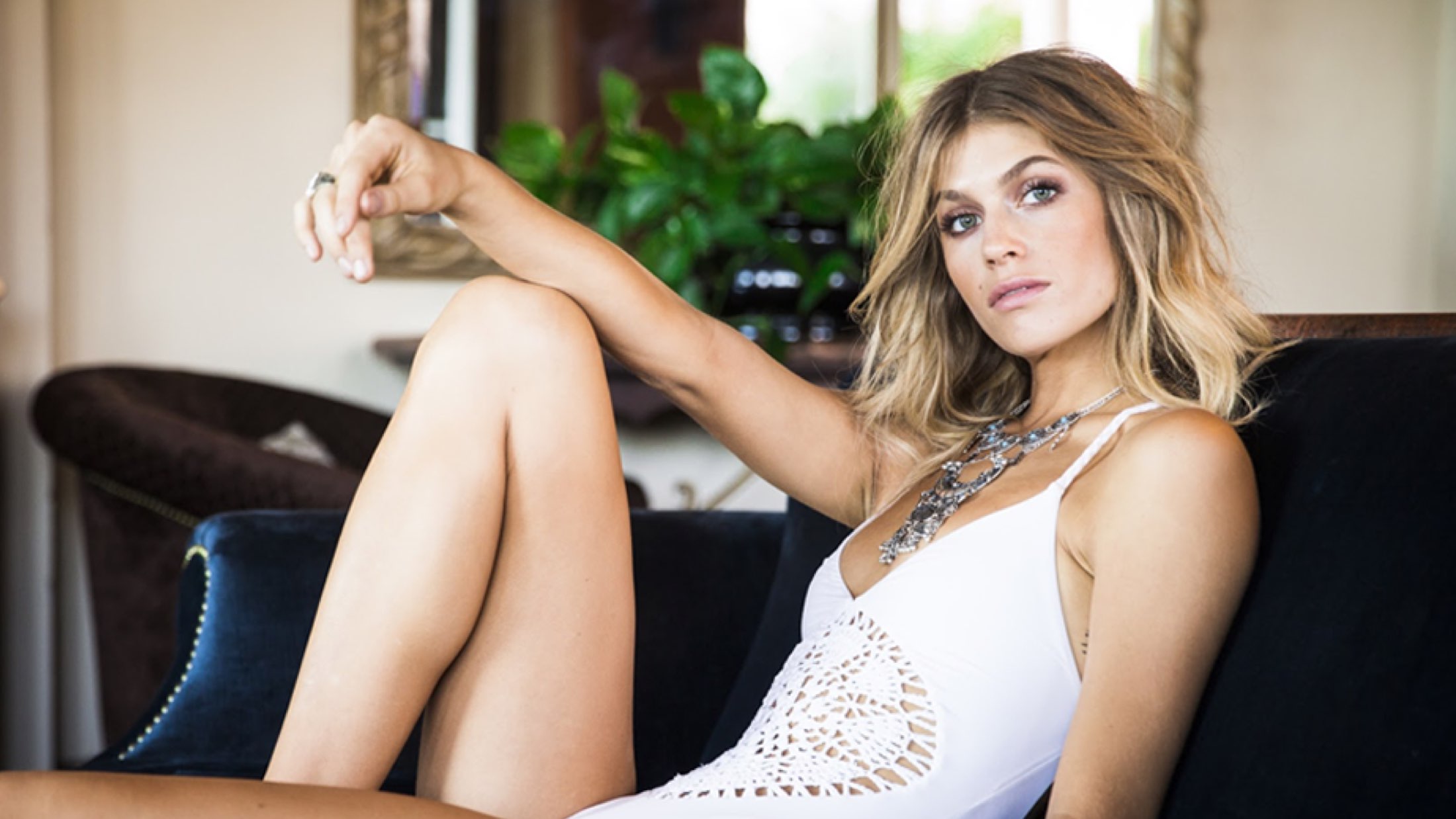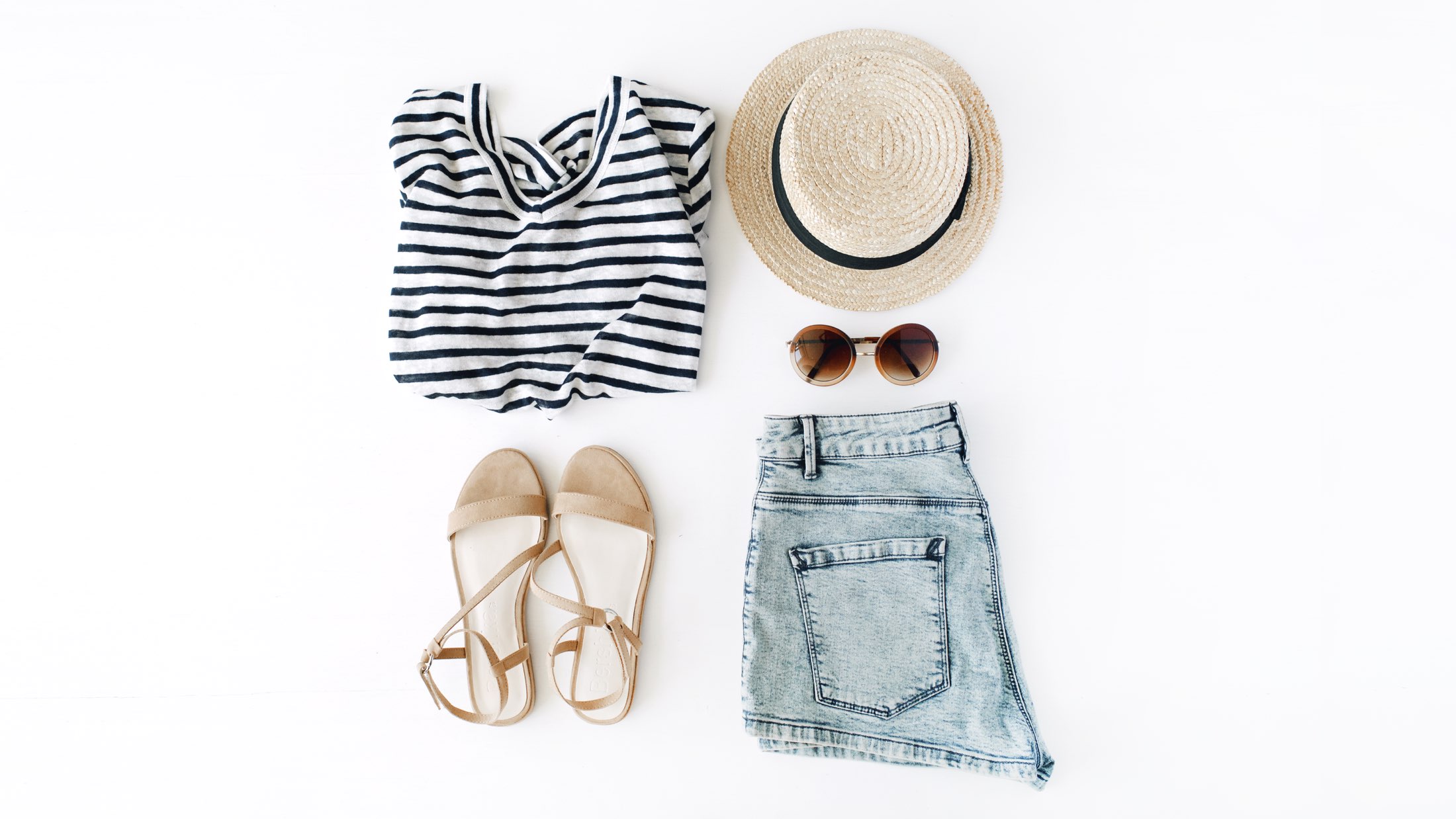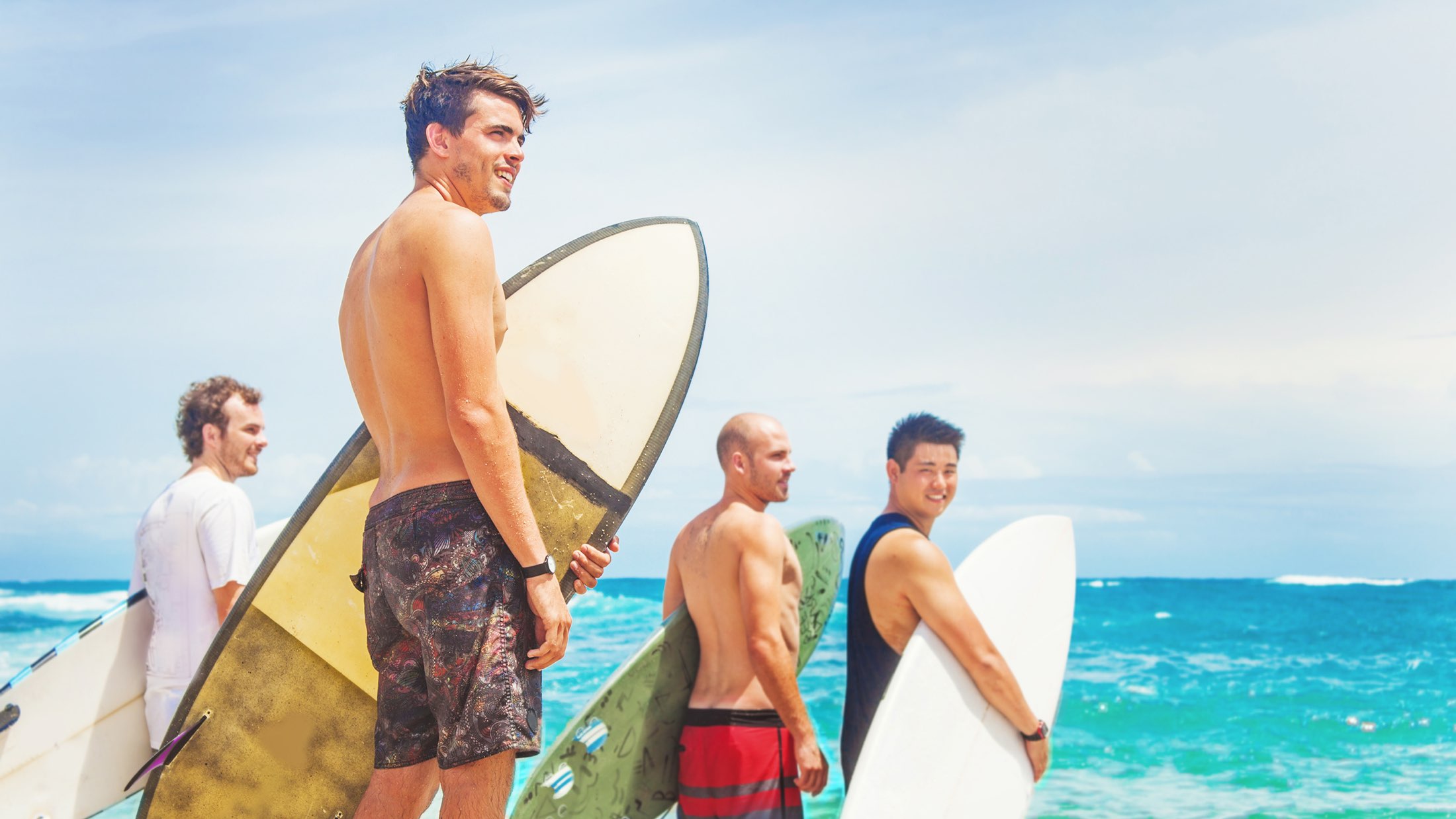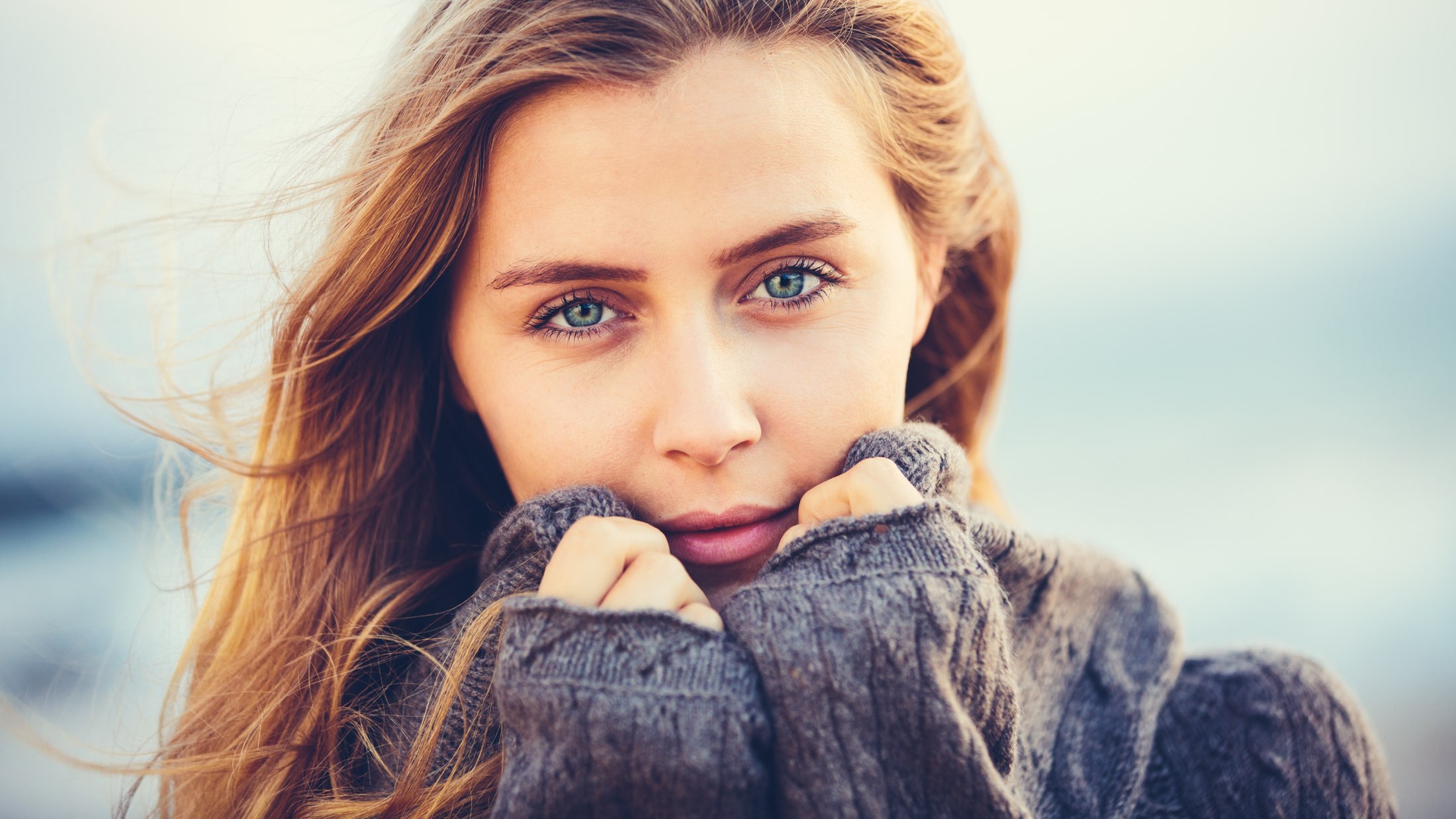 ---
Awards & recognition.
---
Strategic initiative.
When SWELL first contacted us, one of the big reasons for embarking on a major change was not only visual but also strategic. The existing website was not performing, it wasn't sticky, and it wasn't responsive to allow consumers to shop on their tablet and mobile devices. With a new strategic vision, we worked with SWELL to create a new website that drives more sales and stickiness.
Initial research.
Before any design work was started, we worked with SWELL to learn about their users and audience. SWELL has tons of data and by studying various data points we were able to extract the target audience, income level, and tendencies. We looked at Website usage data to discover usability issues and also talked with the SWELL team in-depth to learn about their business, their objectives, and how important incorporating brand pages is to their business. Here's some of what we found…
Who's it for?
SWELL customers are young and trendy active online buyers who tend to enjoy fashion, traveling, and outdoor activities. These buyers tend to be physically active, cook for fun, and avid publication readers.
Inspiration — Editorial, Aspirational, Trendy.
As such, the new visual style for the SWELL brand should be trendy and editorial. The new design takes inspiration from top publications and magazines, including the use of a masthead.

Who's it for?
47%
of customers are in the are range 18-39
56%
of customers have a household income of $100k or greater
64%
are females and 34% are males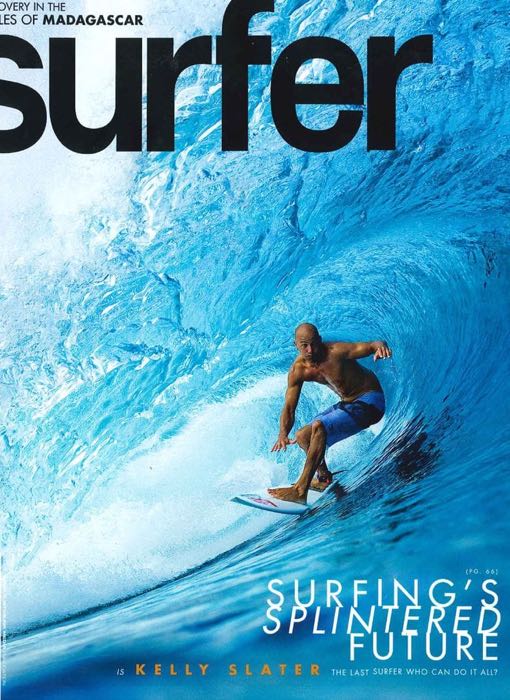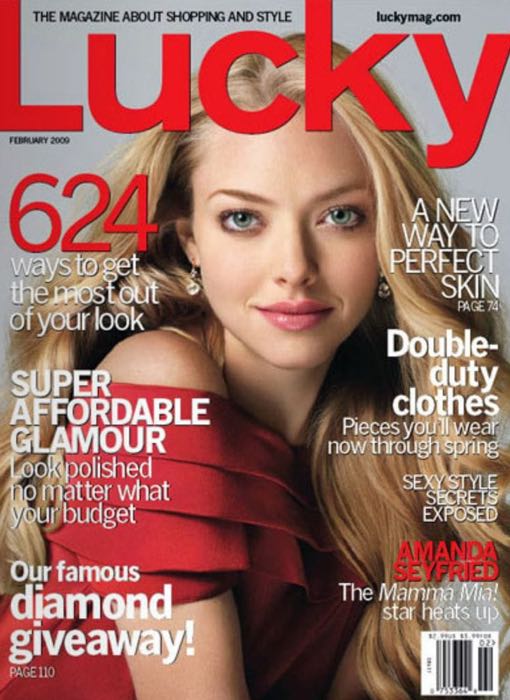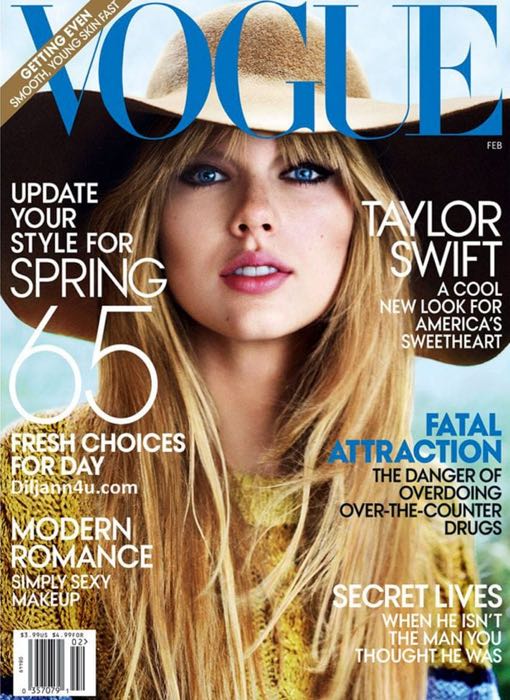 SWELL eCommerce website strategy.
We designed a new visual style and web identity for SWELL. The new website features a magazine-style masthead with a large image on the left and the logo prominently displayed above it. The idea of the main image is that it would rotate out with every page load to display 1 of roughly 10 images. This keeps the masthead fresh and updated, which is just a small way we can add interest to the website.
The website is also completely modular. Each row can be made up of a single module or block, or several. SWELL can mix and match to change the site regularly and keep it fresh. This is really important for increasing stickiness.
Social was also an area that was largely missing from the old SWELL Website. As such, we've included the ability for every module to be easily shared on social networks. We also wanted to get people more involved in sharing products on their own social networking accounts, so we created a new hashtag that would be featured on the SWELL homepage. Images from main social networks such as Instagram and Facebook will be displayed in this section to bring the site alive.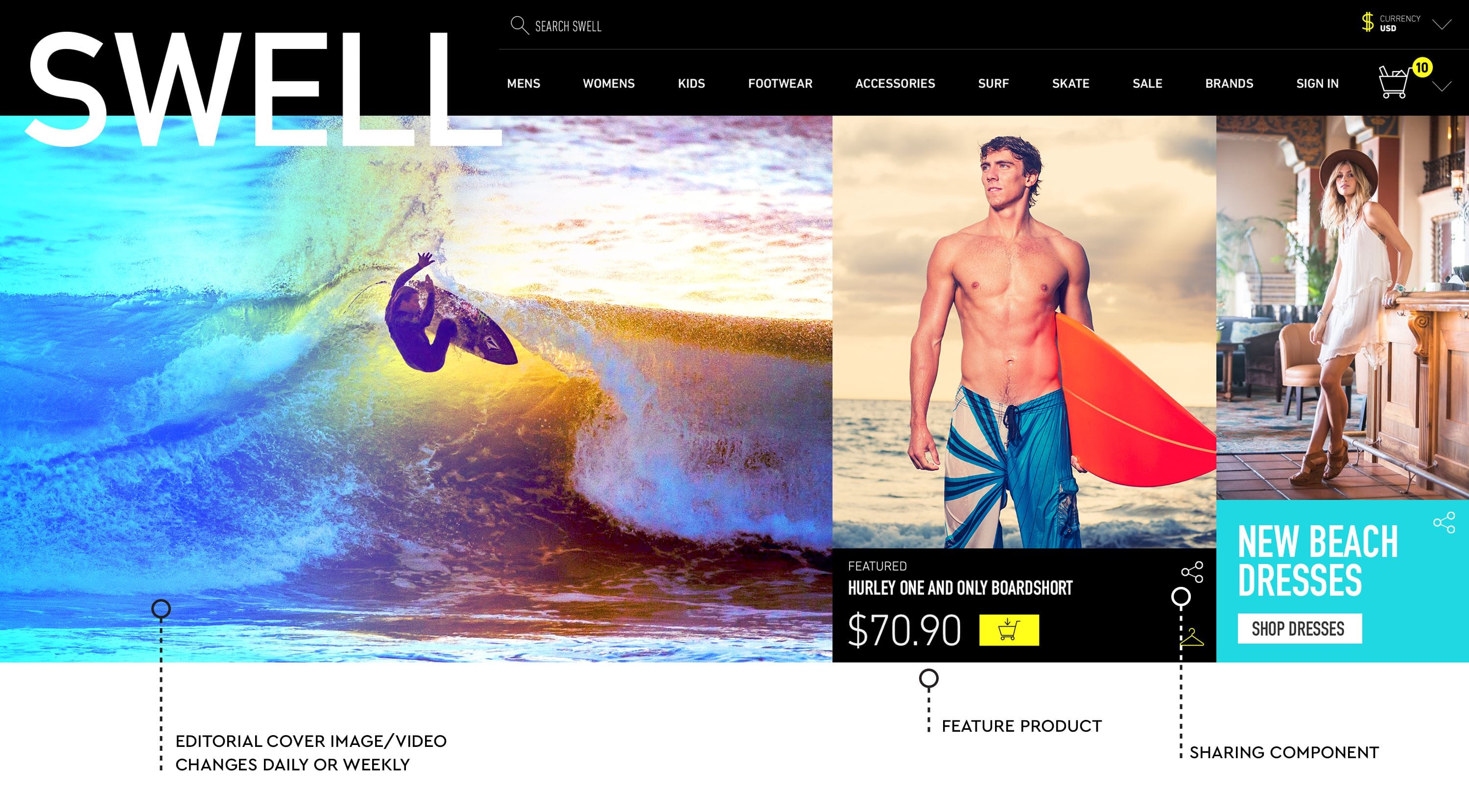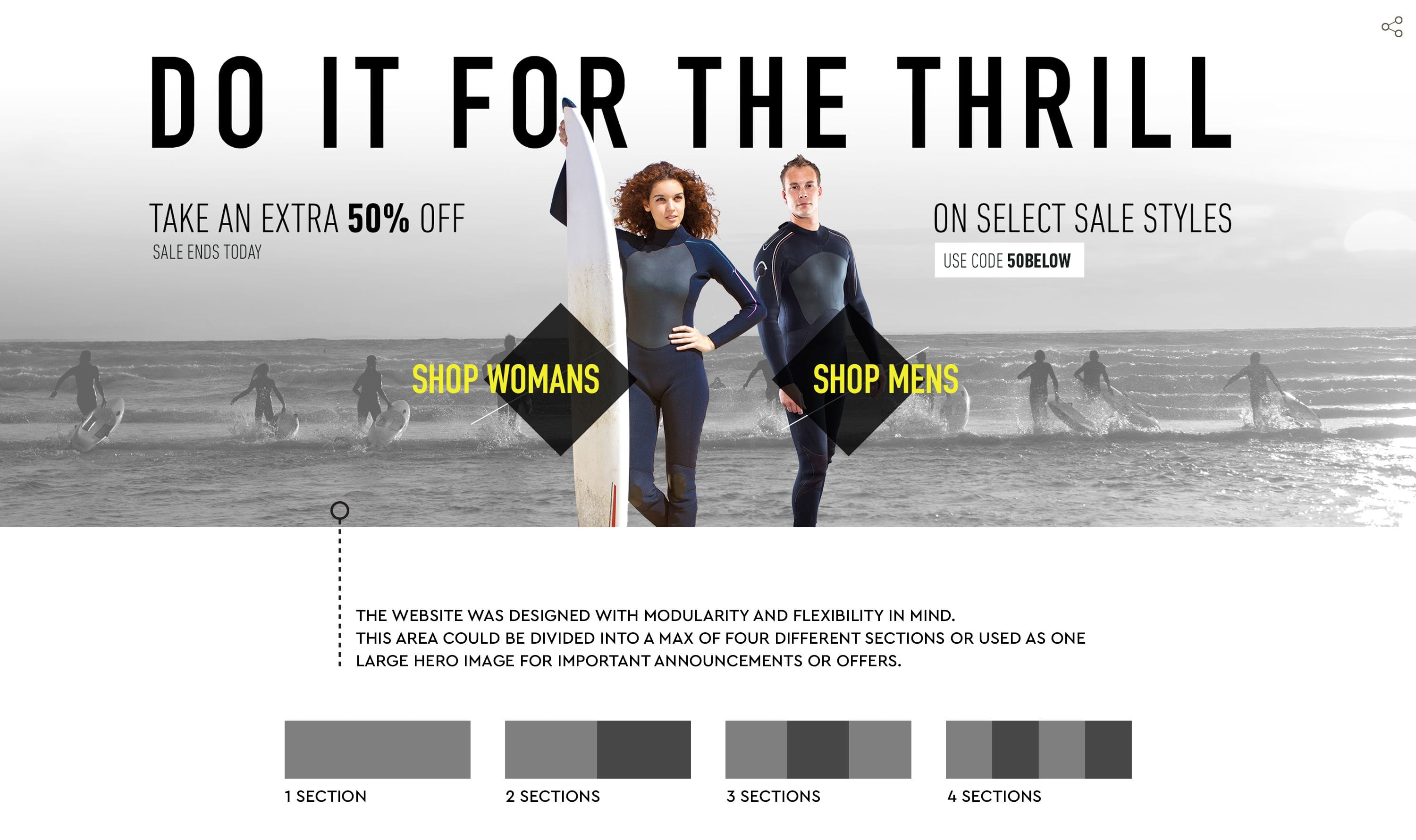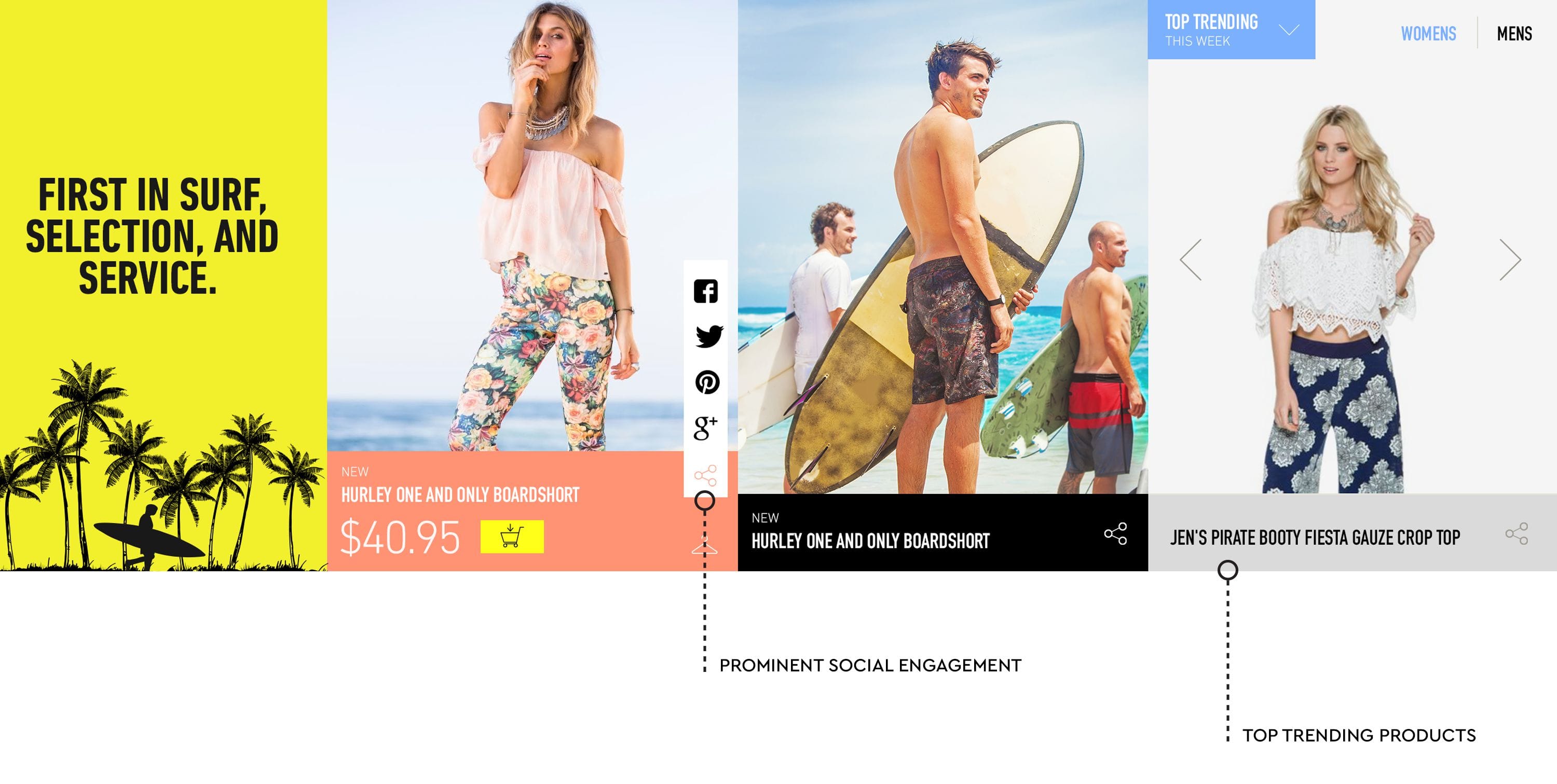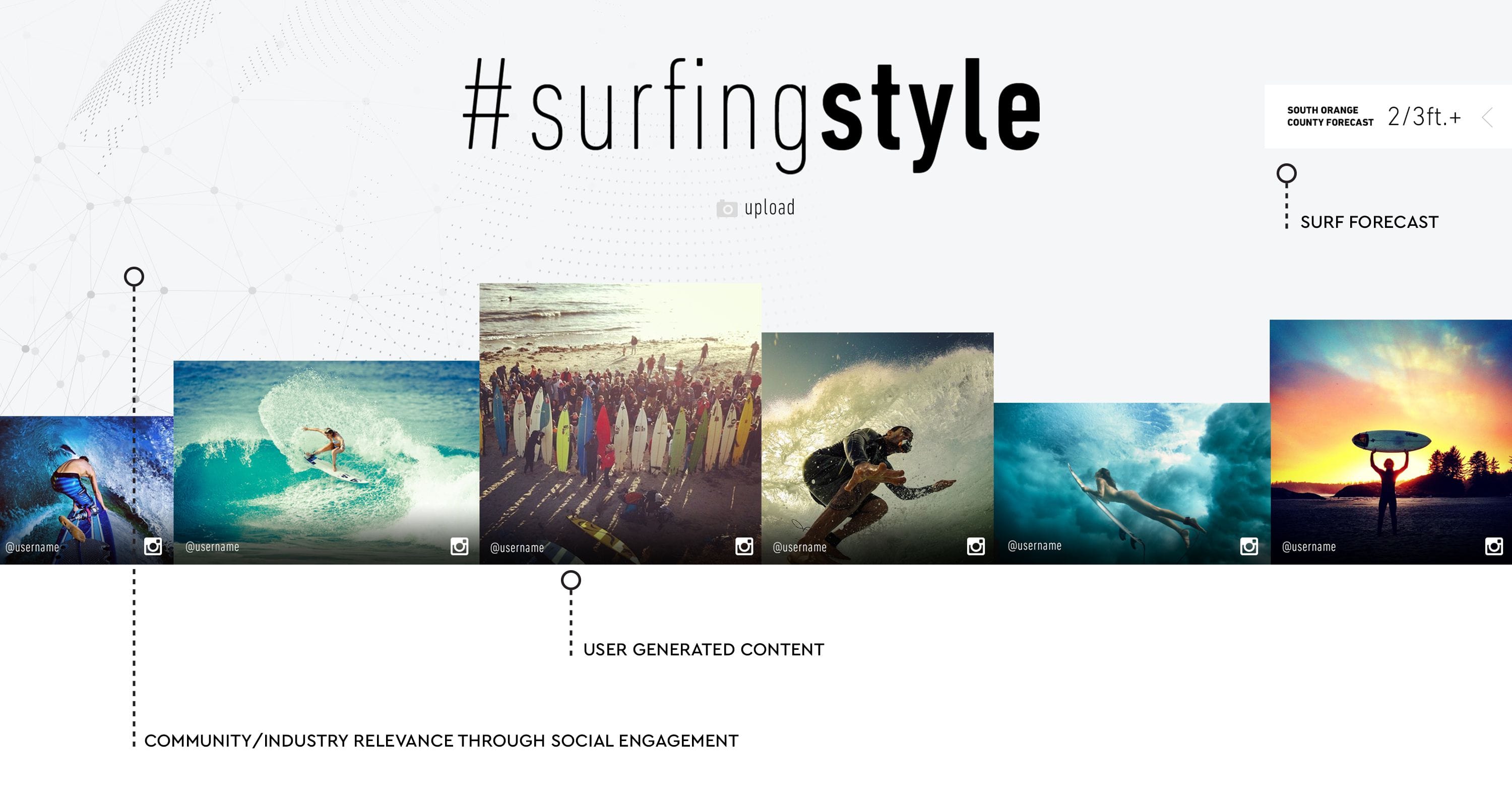 Introducing "My Collection"
One of the big features of the new Website is the concept of a collection or closet for each user. As users are shopping on the site, they can easily click the "add to collection" button and the item they are interested in is added to their closet, or drawer, which sticks to the bottom of the site at all times. This allows users to create "outfits" instead of shopping one item at a time. As consumers build full outfits, they can see all the items together and easily and quickly checkout.

---
"These guys had a strong, thoughtful process. They took the time to learn our business, review our metrics, and evaluate our offerings before getting started on the visuals. Their recommendations and design work is unparalleled."
---
Beautifully responsive.
The final new website is fully responsive and visually beautiful. It's functional, easy-to-use, and hopefully makes the shopping process for consumers more sticky, social, and fun. Here's a look at some of the other pages and how it looks on mobile devices…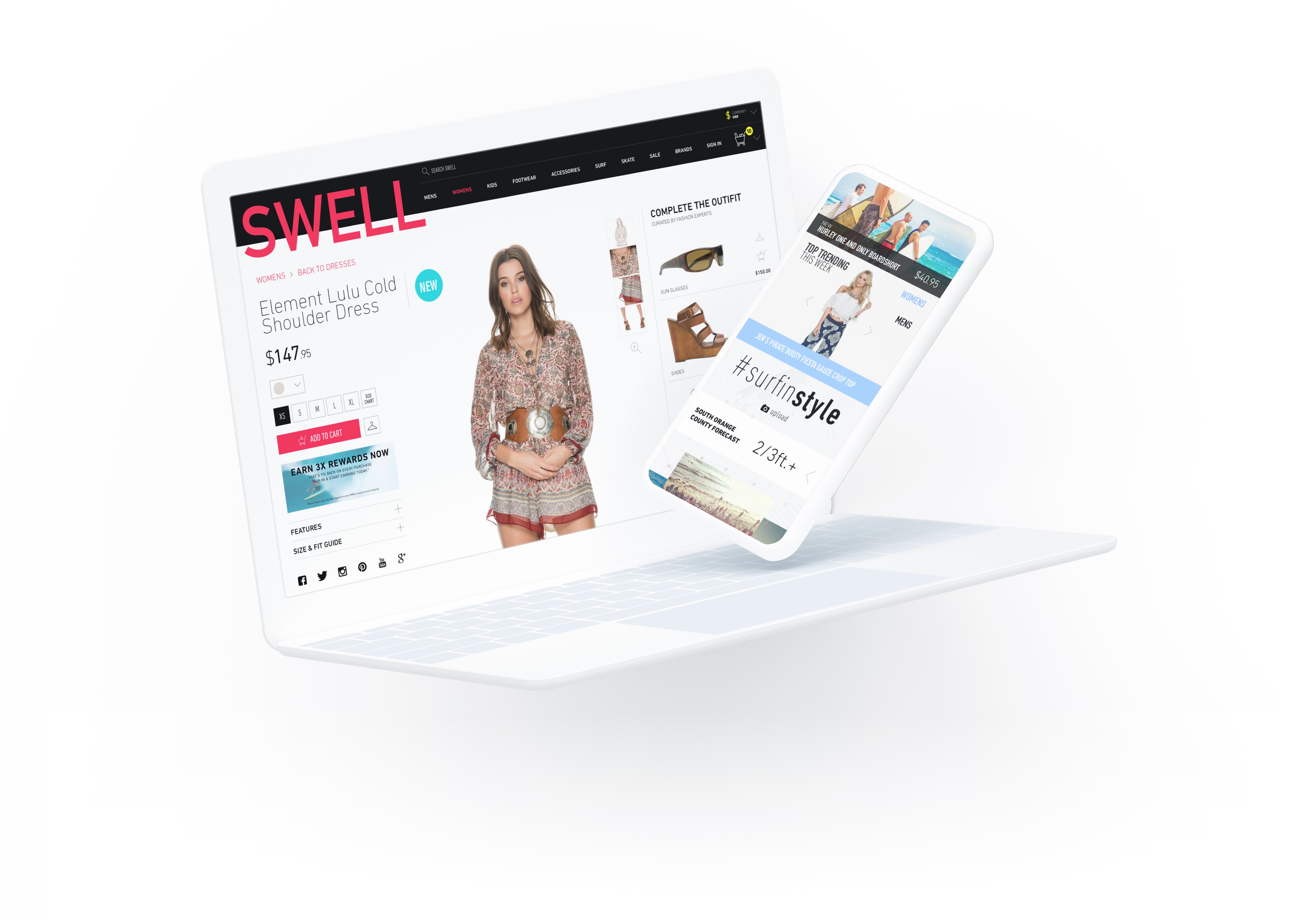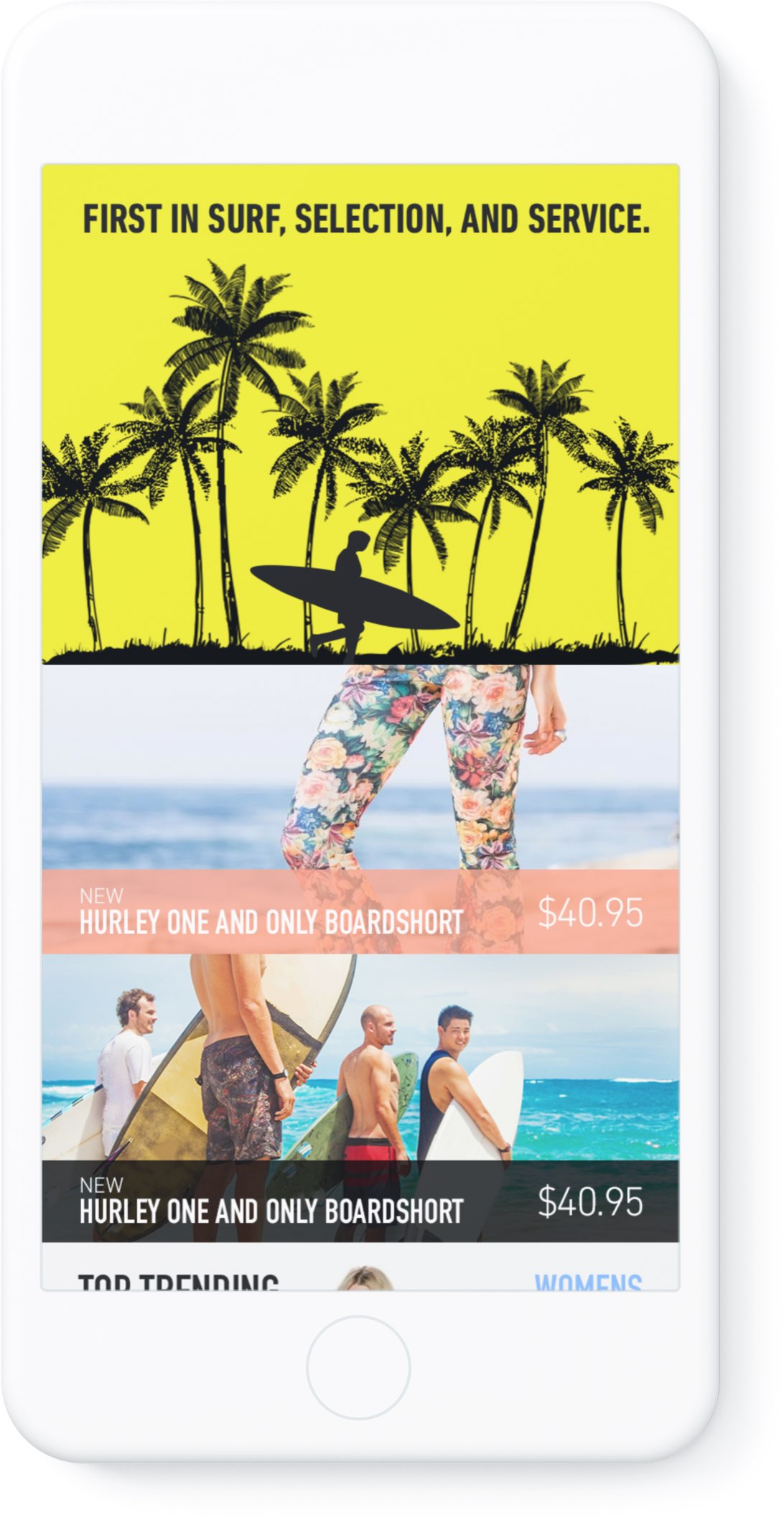 * SWELL was bought by SurfStich